Recognizing the growing significance of data science in our technology-driven world, customizable upskilling programs have gained traction. These programs enable individuals and organizations to establish and strengthen their foundational data science skills, fostering the creation and dissemination of modern, integrated, high-quality information. They offer teams within companies access to a diverse range of data science courses, technical
boot camps,
and personalized mentoring from experienced coaches.
Why staying ahead in an evolving technological landscape is crucial?
Upskilling programs bring numerous benefits, including reducing dependence on expensive and challenging-to-recruit talent by cultivating an internal pool of data science and analytics professionals. These programs also emphasize the importance of establishing clear performance paths and milestones, providing employees with valuable insights, feedback, and opportunities for continuous improvement.
For data scientists, upskilling is crucial for remaining competitive, excelling in their roles, and equipping businesses to thrive in a future that embraces new IT architectures and remote infrastructures. By investing in upskilling programs, both individuals and organizations can develop and retain the essential skills needed to stay ahead in an ever-evolving technological landscape.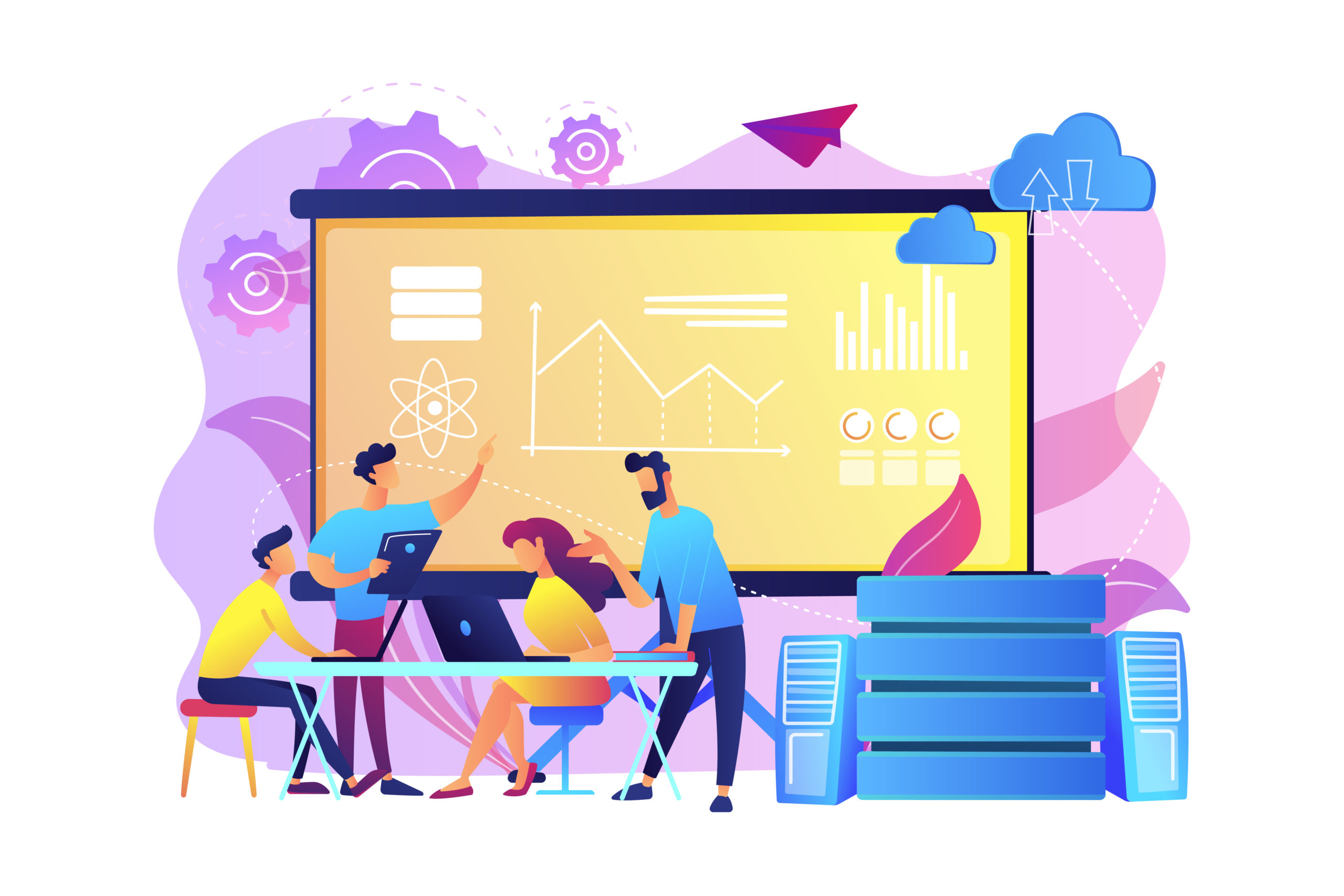 Benefits of upskilling data science programs
Upskilling data science programs offer a wide range of benefits to individuals and organizations alike, empowering them to thrive in the data-driven era and unlock new opportunities for success.
Enhanced Expertise: Upskilling data science programs provide individuals with the opportunity to develop and enhance their skills, knowledge, and expertise in various areas of data science. This leads to improved proficiency and competence in handling complex data analysis tasks.
Career Advancement: By upskilling in data science, individuals can expand their career opportunities and open doors to higher-level positions within their organizations or in the job market. Upskilling can help professionals stand out and demonstrate their commitment to continuous learning and professional growth.
Increased Employability: Data science skills are in high demand across industries. By acquiring relevant data science skills through upskilling programs, individuals become more marketable and attractive to potential employers. Upskilling can increase employability and job prospects in the rapidly evolving field of data science.
Organizational Competitiveness: By investing in upskilling data science programs for their workforce, organizations gain a competitive edge. They can harness the power of data to drive innovation, improve processes, identify opportunities, and stay ahead of the competition in today's data-driven business landscape.
Adaptability to Technological Advances: Data science is a rapidly evolving field with constant advancements in tools, technologies, and methodologies. Upskilling programs ensure that professionals stay up to date with the latest trends and developments, enabling them to adapt and thrive in an ever-changing technological landscape.
Professional Networking Opportunities: Upskilling programs provide a platform for professionals to connect and network with peers, experts, and mentors in the data science community. This networking can lead to valuable collaborations, knowledge sharing, and career opportunities.
Personal Growth and Fulfillment: Upskilling in data science allows individuals to pursue their passion and interests in a rapidly growing field. It offers the satisfaction of continuous learning, personal growth, and the ability to contribute meaningfully to projects that have a significant impact.
Supercharge your team's skills with Data Science Dojo training. Enroll now and upskill for success!
Maximizing return on investment (ROI): The business case for data science upskilling
Upskilling programs in data science provide substantial benefits for businesses, particularly in terms of maximizing return on investment (ROI). By investing in training and development, companies can unlock the full potential of their workforce, leading to increased productivity and efficiency. This, in turn, translates into improved profitability and a higher ROI.
When employees acquire new data science skills through upskilling programs, they become more adept at handling complex data analysis tasks, making them more efficient in their roles. By leveraging data science skills acquired through upskilling, employees can generate innovative ideas, improve decision-making, and contribute to organizational success.
Investing in upskilling programs also reduces the reliance on expensive external consultants or hires. By developing the internal talent pool, organizations can address data science needs more effectively without incurring significant costs. This cost-saving aspect further contributes to maximizing ROI. Here are some additional tips for maximizing the ROI of your data science upskilling program:
Start with a clear business objective. What do you hope to achieve by upskilling your employees in data science? Once you know your objective, you can develop a training program that is tailored to your specific needs.
Identify the right employees for upskilling. Not all employees are equally suited for data science. Consider the skills and experience of your employees when making decisions about who to upskill.
Provide ongoing support and training. Data science is a rapidly evolving field. To ensure that your employees stay up-to-date on the latest trends, provide them with ongoing support and training.
Measure the results of your program. How do you know if your data science upskilling program is successful? Track the results of your program to see how it is impacting your business.
In a nutshell
In summary, customizable data science upskilling programs offer a robust business case for organizations. By investing in these programs, companies can unlock the potential of their workforce, foster innovation, and drive sustainable growth. The enhanced skills and expertise acquired through upskilling lead to improved productivity, cost savings, and increased profitability, ultimately maximizing the return on investment.