Data Science Services and Solutions
Modern consulting solutions and data science services, revealing insights from untapped data sources.

Data & AI
Digital & App Innovation
Drive Growth and Innovation in Your Business with Us
Here's a variety of services we provide to our clients.
A data strategy is crucial for a business to stay competitive. We specialize in providing guidance to companies initiating their journey by developing data strategies and roadmaps. Our services include:
We help businesses understand and leverage machine learning to solve business challenges. Our services include:
We help businesses build robust big data pipelines and data warehousing solutions. Our services include:
Our AI services allow businesses to leverage the power of AI to unlock insights, improve operations, and transform customer experiences. Our services include:
This is when we build you a solution that will fit into your existing pipeline. We test it and after you approve it, we hand it off to you for deployment and maintenance.
End-to-End Solution Building
We create all the components of your ideal end-to-end solution. We test it, validate it and after you sign off we hand it off to you to implement and maintain.
This is when we build, test, validate and deploy your solution for you. We also maintain it for as long as you'd like. Fully managed services are a great way speed up growth.
If you would like to learn more about our expertise and some of the successful projects we have completed for our clients, explore a selection of our case studies below.
Streamlining Data Management and Empowering Data-Driven Decisions at a large pharmaceutical company
Learn how Data Science Dojo is helping a leading provider of small molecule API development and manufacturing, achieve its digital transformation goals with a comprehensive, multi-phase data pipeline creation and automation program.
Transforming data into value-driven solutions.
Data pipelines were created for 4 sites coming in from SAP, as well as 3 other miscellaneous pipelines
No. of dashboards created
Marginal analysis dashboards were created for the client, with different report views for 5 departments based on their needs
Previously, reports were generated quarterly using legacy system taking an estimated 3 months each time.
Complete pipeline refresh in
With the new dashboards, the client can view data every month without having to wait until the end of the quarter.
Overall impact: The client had a lack of understanding and visibility into its data before engaging the consulting team. By creating a fully functioning data pipeline, the team helped the client easily access, understand, and make use of their data. The new pipeline has resulted in significant time savings and improved data visibility, enabling the client to make informed business decisions and optimize its operations.
We demonstrated Microsoft Azure's AI capabilities to various industries such as Retail, Healthcare, Manufacturing, Finance, Media, and Public Sector, resulting in improved operations and informed business decisions through modernized infrastructure, unified data and AI platforms, and organized sales and marketing collateral.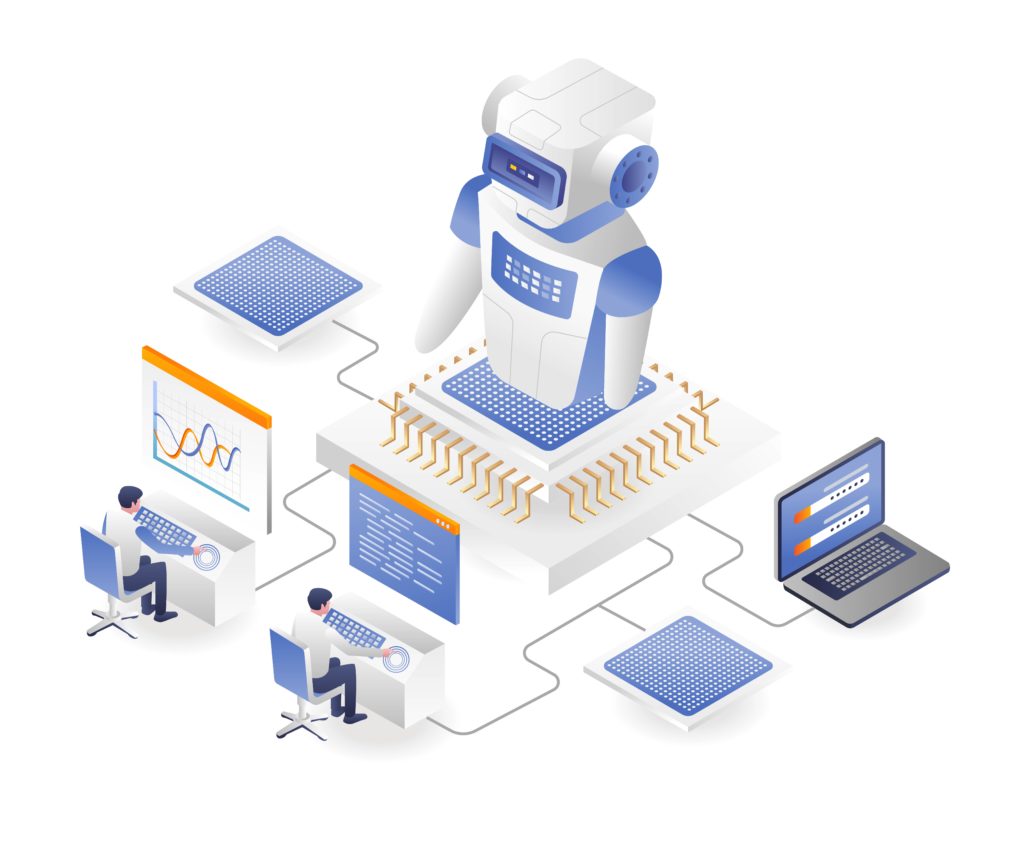 Try Our Interactive Machine Learning Demos
Our Machine learning can enhance how users feel about your product. Also, we ensure that the assistance of AI is accessible to everyone. Have a look at these AI demos which you can find impacting your daily life
Our Azure Marketplace Solutions Catalog

Our Jupyter Instance gives you an effortless coding environment in the cloud

Query, visualize, and understand your data no matter where it's stored with Grafana

Turn your metrics into insights with real-time monitoring and alerting of your data

A cache for real time end to end solutions with instant infrastructure scaling

Utilize its power to observe and control data pipelines and complex workflows

A NoSQL graph database management system which offers uncompromised performance

Exploring data indexed in Elasticsearch for root cause analysis and diagnostics

Easily make and share engaging dashboards by querying, presenting, and analyzing the data

A cross-platform, lightweight and open source message brokering solution

NoSQL database management system designed to handle large amounts of data

An enterprise framework for building and operating IT automation at scale

Observe your network & other IT configurations with enterprise-class monitoring solution
Feel free to ask questions or share your comments with us. We'll get back to you soon.
You can also reach out to us by phone or email.