Certified Data Science Training Programs
Earn a verified certificate to steer your career.
Trusted by Leading Companies
Top Rated Data Science
Trainings
Data Science Dojo has partnered with the University of New Mexico, one of the oldest universities in the USA, to offer world-class training with verified data science certificates. All of our programs are designed to enhance your professional skills necessary for success in one of the fastest-growing fields. Our programs last between 5 days and 16 weeks but the foundation you build and grow is guaranteed to last much longer.
Pick a training program from our offerings to get started with your learning.
Be a part of an interactive learning environment with live instructions.
Upon completion, receive a data science certificate in association with the University of New Mexico Continuing Education.
Share your certificate with your professional network to stand out in the market.
Learn the fastest-growing programming language with hands-on experience.
Large Language Models Bootcamp
New
Hands-on curriculum for building large language model applications.
Designed to equip you with all the skills needed to become a data scientist.
Explore, analyze, and visualize data using Power BI Desktop to make data-driven.
Get a chance to work with professionals, right after your training. Learn data science and gain quality experience with our practicum program.
Duration: 6 months
Effort: 8 hrs/day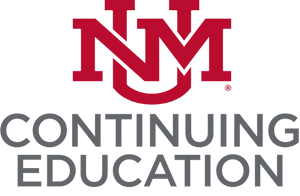 Are you an employee at the University of New Mexico?
You can get additional benefits, along with a data science certificate, from our training programs.
Qualification is based on attendance. Students must attend at least 80% of the live lectures to qualify for a verified certificate.
Students who don't meet this requirement are still eligible to receive a Data Science Dojo certificate of achievement but it will not be co-sponsored by UNM. Students can make up classes by joining another cohort during a lecture they missed.
At the scheduled end of the student's training program, we will send an email with the student's certificate included.
Each certificate has its own unique URL which does not expire. If lost, students can reach out to [email protected] requesting it to be recovered. For students who receive the co-sponsored certificate, their contact information and cohort participation is registered with the University of New Mexico.
The data science certificate will not expire. If lost, students can reach out to [email protected] requesting it to be recovered.
There are no additional fees associated with the University of New Mexico co-sponsored certificate.
Feel free to ask questions or share your comments with us. We'll get back to you soon.
You can also reach out to us by phone or email.