Writing an SEO optimized blog is important because it can help increase the visibility of your blog on search engines, such as Google. When you use relevant keywords in your blog, it makes it easier for search engines to understand the content of your blog and to determine its relevance to specific search queries.
Consequently, your blog is more likely to rank higher on search engine results pages (SERPs), which can lead to more traffic and potential readers for your blog.
In addition to increasing the visibility of your blog, SEO optimization can also help to establish your blog as a credible and trustworthy source of information. By using relevant keywords and including external links to reputable sources, you can signal to search engines that your content is high-quality and valuable to readers.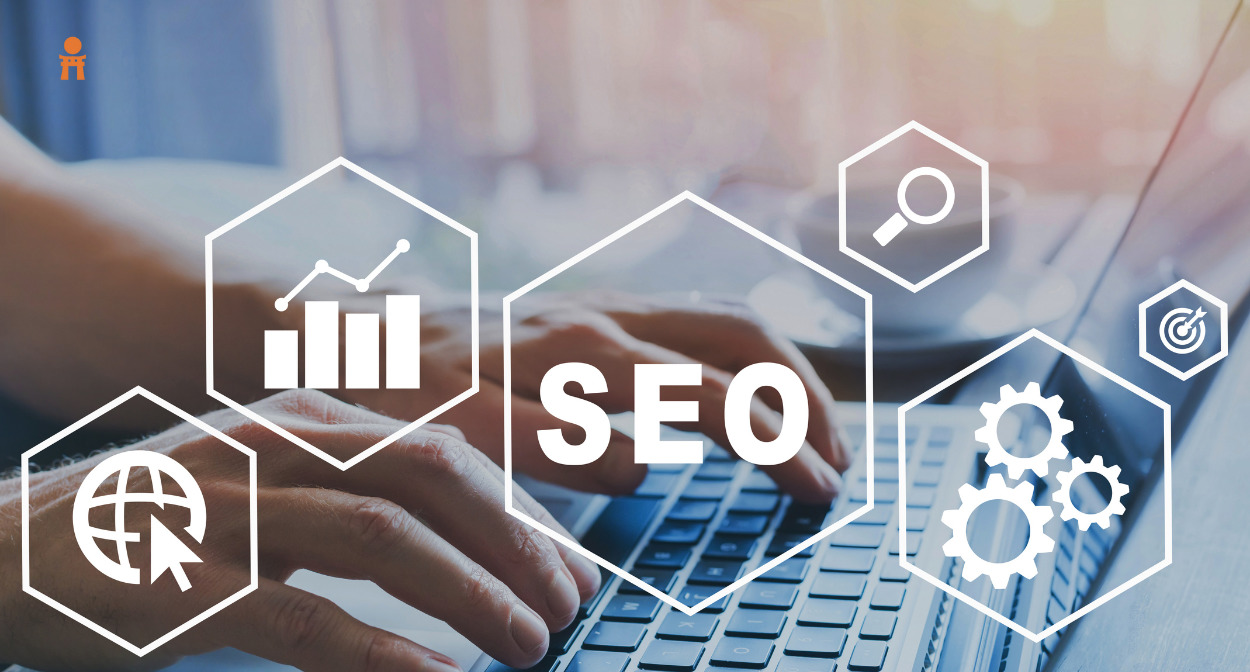 5 things to consider for writing a top-performing blog
A successful blog reflects top-quality content and valuable information put together in coherent and comprehensible language to hook the readers.
The following key points can assist to strengthen your blog's reputation and authority, resulting in more traffic and readers in the long haul.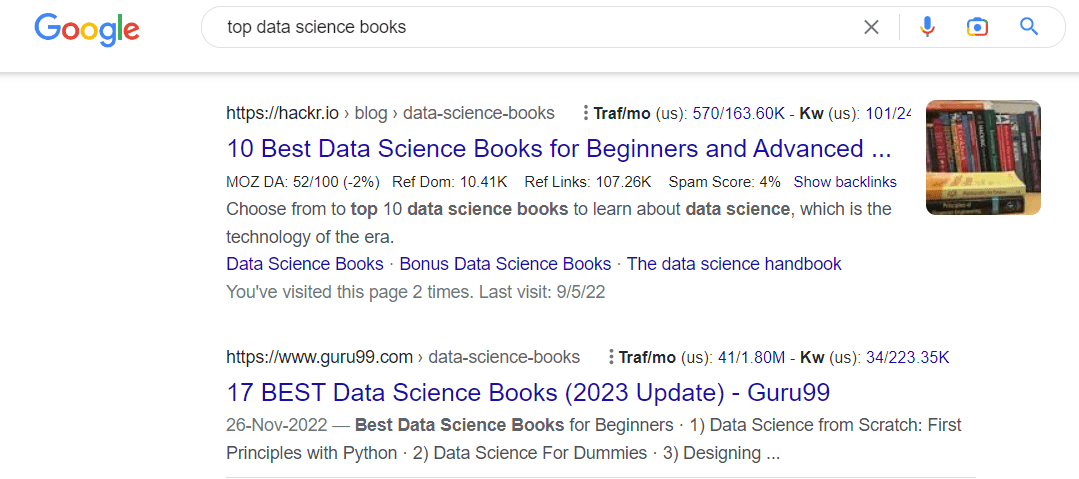 1. Handpick topics from industry news and trends: One way to identify popular topics is to stay up to date on the latest developments in the data science and analytics industry. You can do this by reading industry news sources and following influencers on social media.
2.  Use free – keyword research tools: Do not panic! You are not required to purchase any keyword tool to accomplish this step. Simply enter your potential blog topic on search engine such as Google and check out the top trending write-ups available online.
This helps you identify popular keywords related to data science and analytics. By analyzing search volume and competition for different keywords, you can get a sense of what topics are most in demand.
3. Look for the untapped information in the market: Another way to identify high-ranking blog topics is to look for areas where there is a lack of information or coverage. By filling these gaps, you can create content that is highly valuable and unique to your audience.
4. Understand the target audience: When selecting a topic, it's also important to consider the interests and needs of your target audience. Check out the leading tech discussion forums and groups on Quora, LinkedIn, and Reddit to get familiar with the upcoming discussion ideas. What are they most interested in learning about? What questions do they have? By addressing these issues, you can create content that resonates with your readers.
5. Look into the leading industry websites: Finally, take a look at what other data science and analytics bloggers are writing about. From these acknowledged websites of the industry, you can get ideas for topics that help you identify areas where you can differentiate yourself from the competition
Recommended blog structure for SEO:
Overall, SEO optimization is a crucial aspect of blog writing that can help to increase the reach and impact of your content. The correct flow of your blog can increase your chances of gaining visibility and reaching a wider audience. Following are the step-by-step guidelines to write an SEO optimized blog on data science and analytics: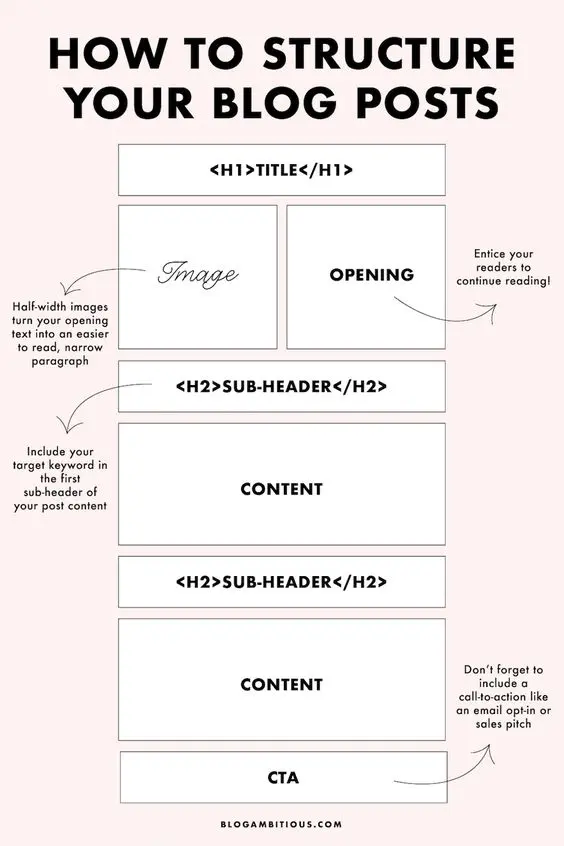 1. Choose relevant and targeted keywords:
Identify the keywords that are most relevant to your blog topic. Some of the popular keywords related to data science topics can be:
Big Data
Business Intelligence (BI)
Cloud Computing
Data Analytics
Data Exploration
Data Management
These are some of the keywords that are commonly searched by your target audience. Incorporate these keywords into your blog title, headings, and throughout the body of your post. Read the beginner's guide to keyword research by Moz.
2. Use internal and external links:
Include internal links to other pages or blog posts on the website you are publishing your blog, and external links to reputable sources to support your content and improve its credibility.
3. Use header tags:
Use header tags (H1, H2, H3, etc.) to structure your blog post and signal to search engines the hierarchy of your content. Here is an example of a blog with the recommended header tags and blog structure:
H2: Machine Learning: 4 Books in 1
H2: Mathematics for Machine Learning
H2: Fundamentals of Deep Learning (O'Reilly)
H2: Linear Algebra and Optimization for Machine Learning
H2: The Hundred-Page Machine Learning Book
H2: R for everyone
H2: Hands-On Machine Learning with Scikit-Learn, Keras, and TensorFlow by Aurélien Géron
4. Use alt text for images:
Add alt text to your images to describe their content and improve the accessibility of your blog. Alt text is used to describe the content of an image on a web page. It is especially important for people who are using screen readers to access your website, as it provides a text-based description of the image for them.
Alt text is also used by search engines to understand the content of images and to determine the relevance of a web page to a specific search query.
5. Use a descriptive and keyword-rich URL:
Make sure your blog post URL accurately reflects the content of your post and includes your targeted keywords. For example, if the target keyword for your blog is data science books, then the URL must include the keyword in it such as "top-data-science-books".
6. Write a compelling meta description:
The meta description is the brief summary that appears in the search results below your blog title. Use it to summarize the main points of your blog post and include your targeted keywords. For the blog topic: Top 6 data science books to learn in 2023, the meta description can be:
"Looking to up your data science game in 2023? Check out our list of the top 6 data science books to read this year. From foundational concepts to advanced techniques, these books cover a wide range of topics and will help you become a well-rounded data scientist."
Share your data science insights with the world
If this blog helped you learn writing a search engine friendly blog, then without waiting a further, choose the topic of your choice and start writing. We offer a platform to industry experts and knowledge geeks to evoke their ideas and share them with a million plus community of data science enthusiasts across the globe.