In the modern digital age, big data serves as the lifeblood of numerous organizations. As businesses expand their operations globally, collecting and analyzing vast amounts of information has become more critical than ever before. However, this increased reliance on data also exposes organizations to elevated risks of cyber threats and attacks aimed at stealing or corrupting valuable information.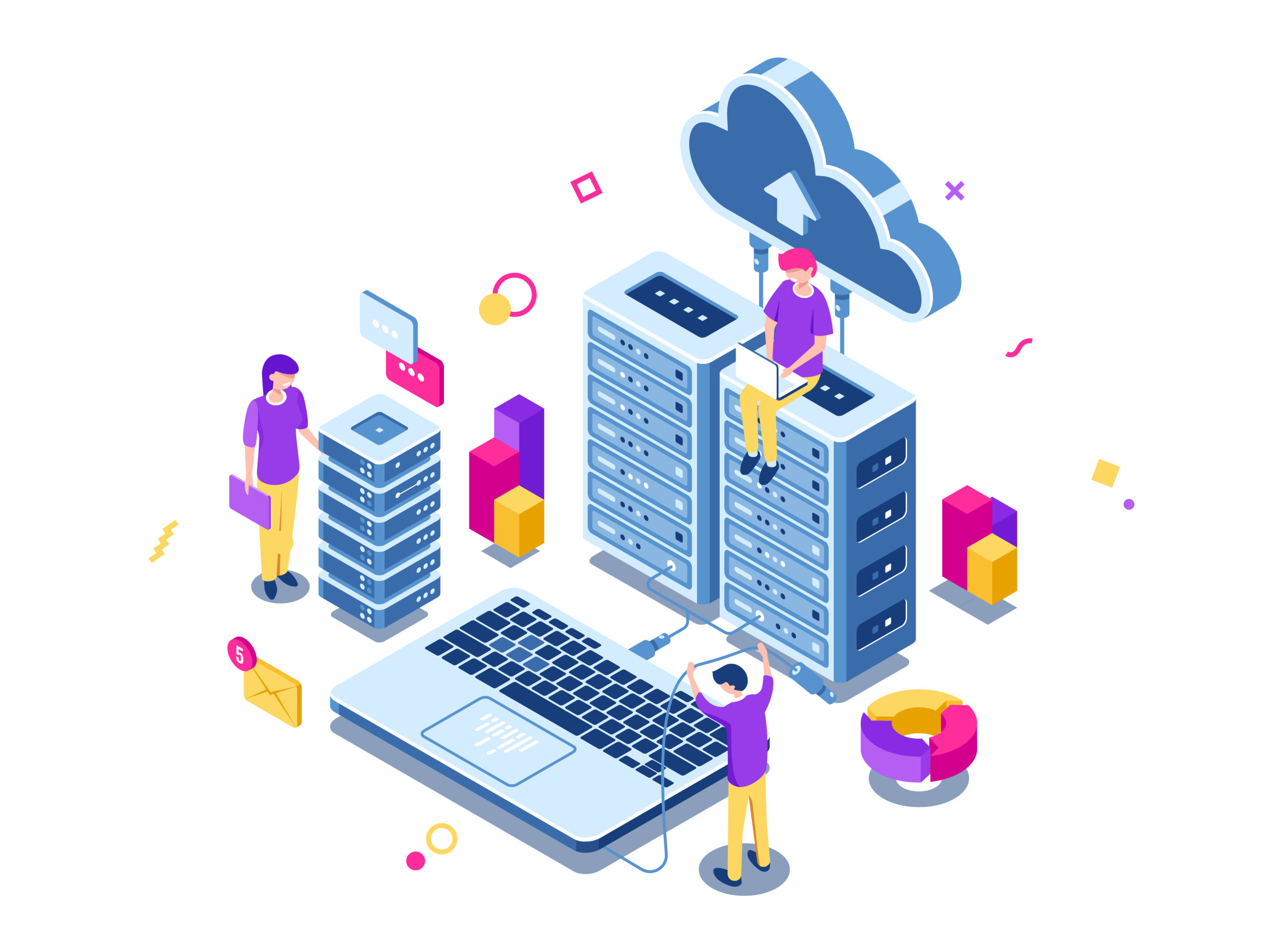 To counter these risks effectively, content filtering, network access control, and Office 365 security services emerge as valuable tools for safeguarding data against potential breaches. This article explores how these technologies can enhance data security in the era of big data analytics. 
Importance of data privacy in the age of big data analytics
In the era of big data analytics, data privacy has attained unprecedented importance. With the exponential growth of internet connectivity and digital technologies, protecting sensitive information from cyber threats and attacks has become the top priority for organizations. The ramifications of data breaches can be severe, encompassing reputational damage, financial losses, and compliance risks.
To mitigate these risks and safeguard valuable information assets, organizations must implement robust data protection measures. Content filtering, network access control, and security services play pivotal roles in detecting potential threats and preventing them from causing harm. By comprehending the significance of data privacy in today's age of big data analytics and taking proactive steps to protect it, organizations can ensure business continuity while preserving customer trust.  
Understanding content filtering and its role in data protection
Content filtering is critical in data protection, particularly for organizations handling sensitive or confidential information. This technique involves regulating access to specific types of content based on predefined parameters such as keywords, categories, and website URLs. By leveraging content filtering tools and technologies, companies can effectively monitor inbound and outbound traffic across their networks, identifying potentially harmful elements before they can inflict damage. 
Content filtering empowers organizations to establish better control over the flow of information within their systems, preventing unauthorized access to sensitive data. By stopping suspicious web activities and safeguarding against malware infiltration through emails or downloads, content filtering is instrumental in thwarting cyberattacks.  
Moreover, it provides IT teams with enhanced visibility into network activities, facilitating early detection of potential signs of an impending attack. As a result, content filtering becomes an indispensable layer in protecting digital assets from the ever-evolving risks posed by technological advancements. 
Network Access Control: A key component of cybersecurity
Network Access Control (NAC) emerges as a critical component of cybersecurity, enabling organizations to protect their data against unauthorized access. NAC solutions empower system administrators to monitor and control network access, imposing varying restrictions based on users' roles and devices. NAC tools help prevent external hacker attacks and insider threats by enforcing policies like multi-factor authentication and endpoint security compliance.
Effective network protection encompasses more than just perimeter defenses or firewalls. Network Access Control complements other cybersecurity measures by providing an additional layer of security through real-time visibility into all connected devices. By implementing NAC, businesses can minimize risks associated with rogue devices and shadow IT while reducing the attack surface for potential breaches. Embracing Network Access Control represents a worthwhile investment for organizations seeking to safeguard their sensitive information in today's ever-evolving cyber threats landscape. 
Leveraging Office 365 security services for enhanced data protection
Leveraging Office 365 Security Services is one-way businesses can enhance their data protection measures. These services offer comprehensive real-time solutions for managing user access and data security. With the ability to filter content and limit network access, these tools provide an extra defense against malicious actors who seek to breach organizational networks.
Through proactive security features such as multi-factor authentication and advanced threat protection, Office 365 Security Services enable businesses to detect, prevent, and respond quickly to potential threats before they escalate into more significant problems. Rather than relying solely on reactive measures such as anti-virus software or firewalls, leveraging these advanced technologies offers a more effective strategy for protecting your sensitive information from breaches or loss due to human error.
Ultimately, regarding securing your valuable data from hackers or cybercriminals in today's age of big data analytics, relying on content filtering, and network access control techniques combined with leveraging Office 365 Security Services is key. By investing in constant updates for such technology-driven approaches related to security, you could ensure no privacy violation occurs whilst keeping sensitive files & proprietary business information confidential & secure at all times! 
Benefits of big data analytics for data protection
The role of big data analytics in protecting valuable organizational data cannot be overstated. By leveraging advanced analytics tools and techniques, businesses can detect vulnerabilities and potential threats within vast volumes of information. This enables them to develop more secure systems that minimize the risk of cyberattacks and ensure enhanced protection for sensitive data.
One effective tool for safeguarding organizational data is content filtering, which restricts access to specific types of content or websites. Additionally, network access control solutions verify user identities before granting entry into the system. Office 365 security services provide an extra layer of protection against unauthorized access across multiple devices.
By harnessing the power of big data analytics through these methods, businesses can stay ahead of evolving cyber threats and maintain a robust defense against malicious actors seeking to exploit vulnerabilities in their digital infrastructure. Ultimately, this creates an environment where employees feel secure sharing internal information while customers trust that their data is safe. 
Best practices for safeguarding your data in the era of big data analytics
The era of big data analytics has revolutionized how businesses gather, store, and utilize information. However, this growth in data-driven tools brings an increasing threat to valuable company information.  
Effective content filtering is key in limiting access to sensitive data to safeguard against cyber threats such as hacking and phishing attacks. Employing network access control measures adds a layer of security by regulating user access to corporate systems based on employee roles or device compliance. Office 365 security services offer a holistic approach to protecting sensitive data throughout the organization's cloud-based infrastructure. 
With features such as Data Loss Prevention (DLP), encryption for email messages and attachments, advanced threat protection, and multifactor authentication, Office 365 can assist organizations in mitigating risks from both internal and external sources.  
Successful implementation of these tools requires regular training sessions for employees at all organizational levels about best practices surrounding personal internet use and safe handling procedures for company technology resources. 
Ensuring data remains safe and secure
Overall, ensuring data safety and security is vital for any organization's success. As the amount of sensitive information being collected and analyzed grows, it becomes crucial to employ effective measures such as content filtering, network access control, and Office 365 security services to protect against cyber threats and attacks. 
By integrating these tools into your cybersecurity strategy, you can effectively prevent data breaches while staying compliant with industry regulations. In a world where data privacy is increasingly important, maintaining vigilance is essential for protecting crucial resources and ensuring the growth and competitiveness of businesses in the modern era.