In this blog, we will discuss how Artificial Intelligence and computer vision are contributing to improving road safety for people. 
Each year, about 1.35 million people are killed in crashes on the world's roads, and as many as 50 million others are seriously injured, according to the World Health Organization. With the increase in population and access to motor vehicles over the years, rising traffic and its harsh effects on the streets can be vividly observed with the growing number of fatalities.
We call this suffering traffic "accidents" — but, in reality, they can be prevented. Governments all over the world are resolving to reduce them with the help of artificial intelligence and computer vision.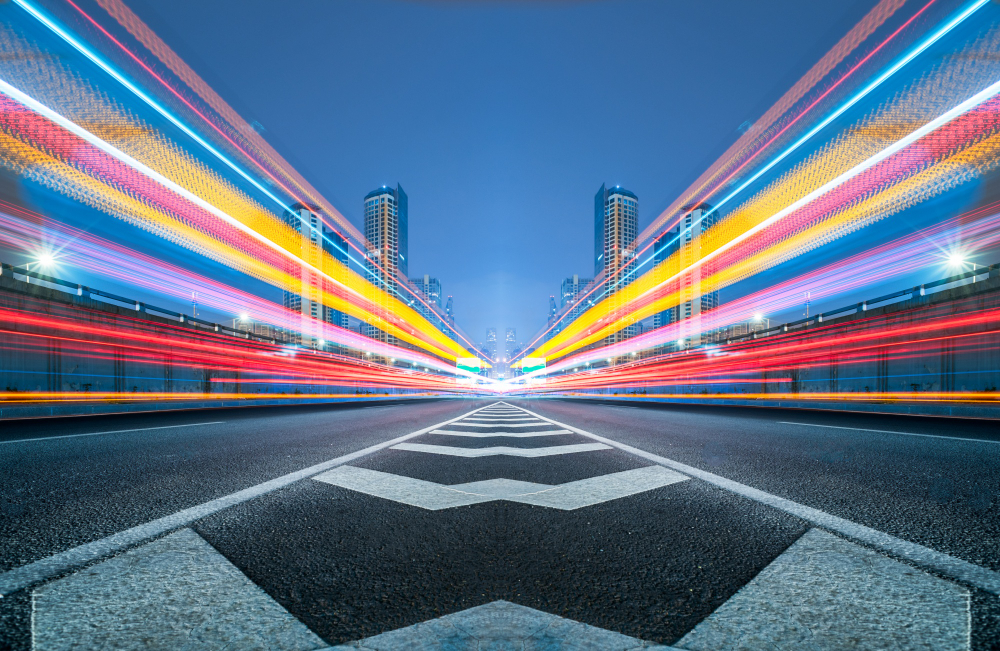 Humans make mistakes, as it is in their nature to do so, but when small mistakes can lead to huge losses in the form of traffic accidents, necessary changes are to be made in the design of the system.
A technology deep-dive into this problem will show how a lack of technological innovations has failed to lower this trend over the past 20 years. However, with the adoption of the 'Vision Zero' program by governments worldwide, we may finally see a shift in this unfortunate trend.  
 Role of Artificial Intelligence for improving road traffic
AI can improve road traffic by reducing human error, speeding up the process of detection and response to accidents, as well as improving safety. With the advancement of computer vision, the quality of data and predictions made with video analytics has increased ten-folds.  
Artificial Intelligence is already leveraging the power of vision analytics in scenarios like identifying mobile phone usage by the driver on highways and recognize human errors much faster. But what lies ahead to be used in our everyday life? Will progress be fast enough to tackle the complexities self-driving cars bring with them? 
In recent studies, it's been inferred through data that subtle distractions on a busy road are correlated to the traffic accidents there. Experts believe that in order to minimize the risk of an accident, the system must be planned with the help of architects, engineers, transport authorities, city planners and AI.  
With the help of AI, it becomes easier to identify the problems at hand, however they will not solve them on their own. Designing the streets in a way that can eliminate certain factors of accidents could be the essential step to overcome the situation at hand.  
AI also has a potential to help increase efficiency during peak hours by optimizing traffic flow. Road traffic management has undergone a fundamental shift because of the quick development of artificial intelligence (AI). With increasing accuracy, AI is now able to predict and manage the movement of people, vehicles, and goods at various locations along the transportation network.  
As we make advancements into the field, simple AI programs along with machine learning and data science, are enabling better service for citizens than ever before while also reducing accidents by streamlining traffic at intersections and enhancing safety during times when roads are closed due to construction or other events.  
Deep learning impact on improved infrastructure for road safety
Deep learning system's capacity for processing, analyzing, and making quick decisions from enormous amounts of data has also facilitated the development of efficient mass transit systems like ride-sharing services. With the advent of cloud-edge devices, the process of gathering and analyzing data has become much more efficient.
Increase in the number of different sources of data collection has led to an increase of not only quality but quantity of variety of data as well. These systems leverage the data from real-time edge devices and can tackle them effectively by retrofitting existing camera infrastructure for road safety. 
 Join our upcoming webinar
In our upcoming webinar on 29th November, we will summarize the challenges in the industry and how AI plays its part in making a safe environment by solutions catering to avoiding human errors.  
References: