W

hat can be a better way to spend your days listening to interesting bits about data science? Here's a 

list of the 18 best data science podcasts.
My commute to work every day is roughly one hour (+/- 15 minutes depending on the day). It's safe to say I cruise through A LOT of podcasts. The subjects I listen to range from True Crime, NFL Fantasy Football, Major League Baseball, and Data Science.
Learn about AI and ML podcasts in this blog
This is my personal ranking/list of the best data science podcasts on SoundCloud, Apple Podcast, and Spotify. I found the descriptions of each podcast to be pretty true to what I would have written myself, which is why you won't see a whole lot of my own writing in the descriptions (why reinvent the wheel?). Because most, but not all, are available on all three platforms, I decided not to rank the same podcast twice.
Have fun listening to the top 18 podcasts!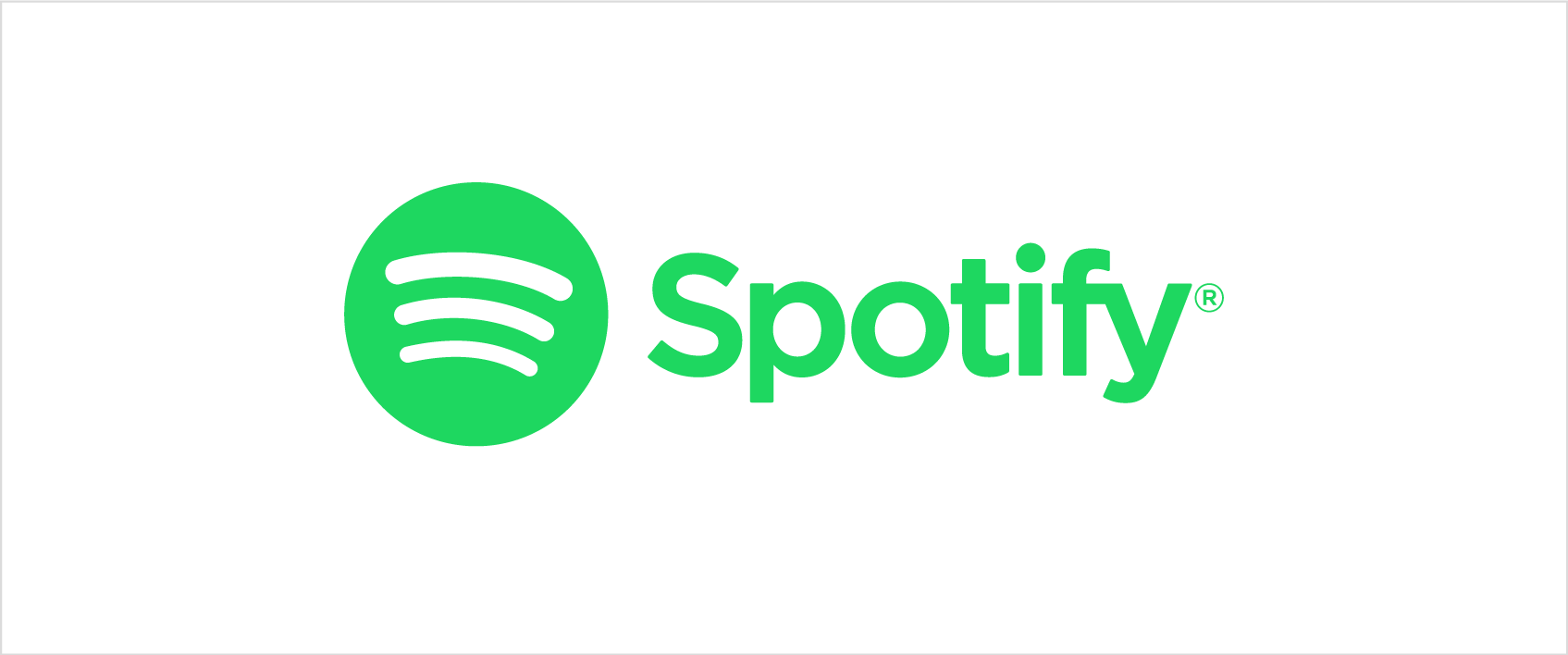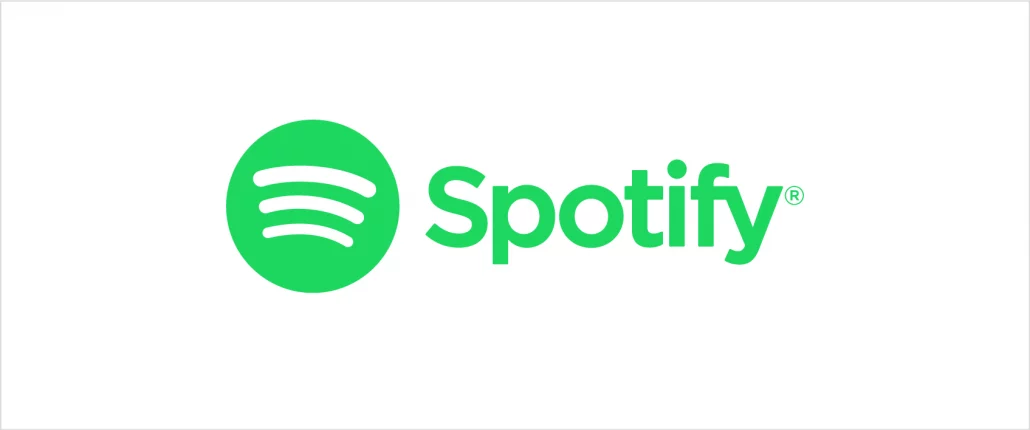 Data skeptic
"Data Skeptic is your source for a perspective of scientific skepticism on topics in statistics, machine learning, big data, artificial intelligence, and data science. Our weekly podcast and blog bring you stories and tutorials to help understand our data-driven world."
Data science ethics
This podccast focuses on "Discussing Model Behavior". Everything you need to know is in the name. You'll be taken through current and past events with insights on how we can make sure to remain ethical data scientists.
Data science at home
In this podcast, host, Francesco Gadaleta, covers "technology, machine learning and algorithms". He will break everything down so it feels like he is having a casual conversation with you. In a very podcast-like fashion, special guests will join to discuss their expertise.
Data crunch
"If you want to learn how data science, artificial intelligence, machine learning, and deep learning are being used to change our world for the better, you've subscribed to the right podcast. We talk to entrepreneurs and experts about their experiences employing new technology—their approach, their successes, their failures, and the outcomes of their work. We make these difficult concepts accessible to a wide audience."
SuperDataScience
"(Host) Kirill Eremenko is a Data Science coach and lifestyle entrepreneur. The goal of the Super Data Science podcast is to bring you the most inspiring Data Scientists and Analysts from around the World to help you build your successful career in Data Science. Data is growing exponentially and so are salaries of those who work in analytics. This podcast can help you learn how to skyrocket your analytics career. Big Data, visualization, predictive modeling, forecasting, analysis, business processes, statistics, R, Python, SQL programming, tableau, machine learning, Hadoop, databases, data science MBAs, and all the analytcs tools and skills that will help you better understand how to crush it in Data Science."
DATACAST
"Raw conversations with practitioners from the worlds of artificial intelligence, machine learning, statistics, and data science."

Data science imposters
"Explore data science, analytics, big data, machine learning as we discuss these topics. Join us on our journey."
Women in data science
"Data science is improving outcomes in a wide range of domains, from healthcare to seismology to human rights and more. Hear from women leaders across the data science profession, as they share their advice, career highlights, and lessons learned along the way."
Linear digressions
"In each episode, your hosts explore machine learning and data science through interesting (and often very unusual) applications."
Data futurology
"In Data Futurology, experienced Data Science Leaders from around the world tell us their stories, challenges and the lessons learned throughout their career.
We also ask them:
What makes a great data scientist? What skills are required?
How to become a great data science leader?
How should I grow and get the most out of my team?
What is a good data strategy? and how do I best implement it?
What are interesting applications of ML/AI that I should be considering in my industry?"
Data science in production
"Data Science in Production is the Podcast designed to help Data Scientists and Machine Learning Engineers get their models into production faster. We focus on the tool, techniques, and people of machine learning."
Cyentia podcast
"This podcast explores cybersecurity through use-inspired and data-driven research. Join hosts Jay and Wade as they discuss topics with those working to find incredible insights, tell awesome data-driven stories and are willing to share their work with the larger community."
Talk Python to me
"Talk Python to Me is a weekly podcast hosted by Michael Kennedy. The show covers a wide array of Python topics as well as many related topics (e.g. MongoDB, AngularJS, DevOps). The format is a casual 30-minute conversation with industry experts."
O'Reilly radar – The O'Reilly data show podcast
"Our methodology is simple: we draw from the wisdom of the alpha geeks in our midst, paying attention to what's interesting to them, amplifying these weak signals, and seeing where they fit into the innovation ecology. Add to that the original research conducted by our Research team, and you start to get a good picture of what the technology world is thinking about."
The AI podcast
"AI has been described as 'Thor's Hammer' and 'the new electricity'. But it's also a bit of a mystery – even to those who know it best. We'll connect with some of the world's leading AI experts to explain how it works, how it's evolving, and how it intersects with every facet of human endeavor. This podcast is produced by NVIDIA, the AI computing company. Multiple episodes are released every month."
DATAHACK RADIO
"DataHack Radio is an exclusive podcast series from Analytics Vidhya that features Kunal Jain in conversation with the top data science and machine learning industry leaders and practitioners."
Half Stack data science
"Half Stack Data Science is a podcast by David Asboth and dr. Shaun McGirr about the realities of Data Science in the enterprise business world."
This week in machine learning & AI (TWiML & AI)
"This Week in Machine Learning & AI is the most popular podcast of its kind. TWiML & AI caters to a highly-targeted audience of machine learning & AI enthusiasts. They are data scientists, developers, founders, CTOs, engineers, architects,IT & product leaders, as well as tech-savvy business leaders. These creators, builders, makers, and influencers value TWiML as an authentic, trusted and insightful guide to all that's interesting and important in the world of machine learning and AI. Technologies covered include: machine learning, artificial intelligence, deep learning, natural language processing, neural networks, analytics, deep learning and more."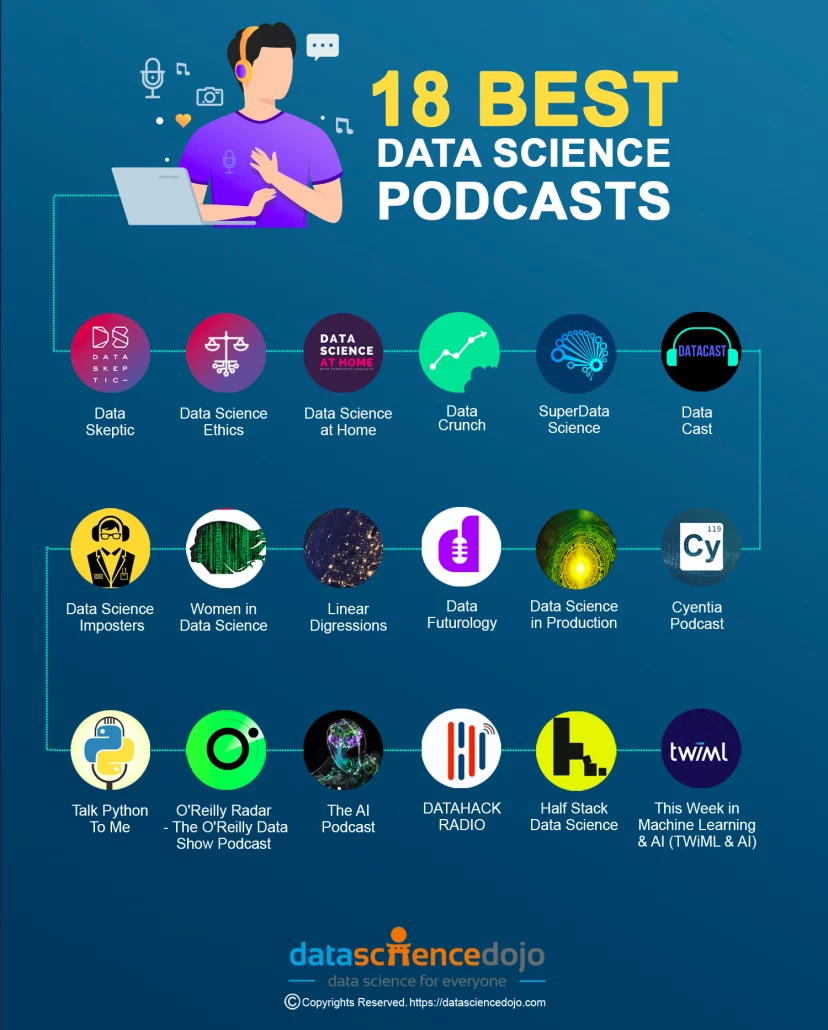 Don't forget to check out the upcoming data science conferences in 2020.