Healthcare is a necessity for human life, yet many do not have access to it. Here are 10 startups that are using AI to change healthcare.
Healthcare is a necessity that is inaccessible to many across the world. Despite rapid developments and improvements in medical research, healthcare systems have become increasingly unaffordable.
However, multiple startups and tech companies have been trying their best to integrate AI and machine learning for improvements in this sector.
As the population of the planet increases along with life expectancy due to advancements in agriculture, science, medicine, and more, the demand for functioning healthcare systems also rises.
According to McKinsey & Co., by the year 2050, in Europe and North America, 1 in 4 people will be over the age of 65 Source). Healthcare systems by that time will have to manage numerous patients with complex needs.
Read about Top 15 AI startups developing financial services in the USA
Here is a list of a few Artificial Intelligence (AI) startups that are trying their best to revolutionize the healthcare industry as we know it today and help their fellow human beings:
1. Owkin aims to find the right drug for every patient.

Originating in Paris, France, Owkin was launched in 2016 and develops a federated learning AI platform, that helps pharmaceutical companies discover new drugs, enhance the drug development process, and identify the best drug for the 'right patient.' Pretty cool, right?
Owkin makes use of different machine learning models to test AI models on distributed data.
The startup also aims to empower researchers across hospitals, educational institutes, and pharmaceutical companies to understand why drug efficacy varies from patient to patient.
Read more about this startup, here.
2. Overjet is providing accurate data for better patient care and disease management.

Founded by PhDs from the Massachusetts Institute of Technology and dentists from Harvard School of Dental Medicine in 2018, Overjet is changing the playground in dental AI.
Overjet makes use of AI to make use of dentist-level understanding of the subject for the identification of diseases and their progression into software.
Overjet aims to provide effective and accurate data to dentists, dental groups, and insurance companies so that they can provide the best patient care and disease management.
You can learn more about the startup, here.
3. From the mid-Atlantic health system to an enterprise-wide AI workforce, Olive AI is improving operational healthcare efficiency.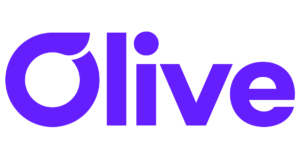 Founded in 2012, Olive AI is the only known AI as a Service (AIaaS) built for the healthcare sector. The premier AI startup utilizes the power of cloud computing by implementing Amazon Web Services (AWS) and automating systems that accelerate time to care.
With more than 200 enterprise customers such as health systems, insurance companies, and a growing number of healthcare companies. Olive AI assists healthcare workers with time-consuming tasks like prior authorizations and patient verifications.
Find out more about Olive AI, click here.
Want to learn more about AI as a Service? Click here.
4. Insitro provides better medicines for patients with the overlap of biology and machine learning.


The perfect cross between biology and machine learning, Insitro aims to support pharmaceutical research and development, and improve healthcare services. Founded in 2018, Insitro promotes Machine Learning-Based Drug Discovery for which it has raised a substantial amount of funding over the years.
According to a recent Forbes ranking of the top 50 AI businesses, the HealthTech startup is ranked at 35 for having the most promising AI-based medication development process.
Further information on Insitro can be found here.
5. Caption Health makes early disease detection easier.
Founded in 2013, Caption Health has since been a top provider of medical artificial intelligence. The startup is responsible for the early identification of illnesses.
Caption Health was the first to provide the FDA-approved AI imaging and guiding software for cardiac ultrasonography. The startup has helped remove numerous barriers to treatment and enabled a wide range of people to perform heart scans of diagnostic quality.
Caption Health can be reached out here.
6. InformAI is trying to transform the way healthcare is delivered and improve patient outcomes.

Founded in 2017, InformAI expedites medical diagnosis while increasing the productivity of medical professionals.
Focusing on AI and deep learning, as well as business analytics solutions for hospitals and medical companies, InformAI was built for AI-enabled medical image classification, healthcare operations, patient outcome predictors, and much more.
InformAI not only has top-tier medical professionals at its disposal, but also has 10 times more access to proprietary medical datasets, as well as numerous AI toolsets for data augmentation, model optimization, and 3D neural networks.
The startup's incredible work can be further explored here.
7. Recursion is decoding biology to improve lives across the globe.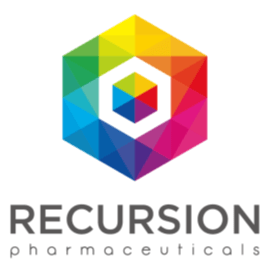 A biotechnology startup, Recursion was founded in 2013 and focuses on multiple disciplines, ranging from biology, chemistry, automation, and data science, to even engineering.
Recursion focuses on creating one of the largest and fastest-growing proprietary biological and chemical datasets in the world.
To learn more about the startup, click here
8. Remedy Health provides information and insights for better navigation of the healthcare industry.

As AI advances, so does the technology that powers it. Another marvelous startup known as Remedy Health is allowing people to conduct phone screening interviews with clinically skilled professionals to help identify hidden chronic conditions.
The startup makes use of virtual consultations, allowing low-cost, non-physician employees to proactively screen patients.
To learn more about Remedy Health, click here.
9. Sensely is transforming conversational AI.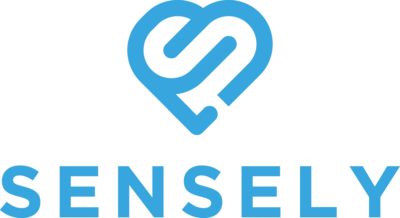 Founded in 2013, Sensely is an avatar and chatbot-based platform that aids insurance plan members and patients.
The startup provides virtual assistance solutions to different enterprises including insurance and pharmaceutical companies, as well as hospitals to help them converse better with their members.
Sensely's business ideology can further be explored here.
10. Oncora Medical provides a one-stop solution for oncologists.


Another digital health company, founded in 2014, Oncora Medical focuses on creating a crossover between data and machine learning for radiation oncology.
The main aim of the startup was to create a centralized platform for better collection and application of real-world data that can in some way help patients.
Other details on Oncora Medical can be found here.
With the international AI in the healthcare market expected to reach over USD 36B by the year 2025, it is only accurate to expect that this market and specific niche will continue to grow even further.
If you would like to learn more about Artificial Intelligence, click here.
Was there any AI-based healthcare startup that we missed? Let us know in the comments below. For similar listicles, click here.