ChatGPT is being hailed across the globe for disrupting major jobs and businesses. In this blog, we see how much of that hype is fair. 
After raging headlines like "Google is done" and "The college essay is dead", ChatGPT is busy churning sonnets and limericks about its downtime caused due to heavy traffic. The news spreading like wildfire around town is that it will bring an end to jobs from insurance agents to court reporters. Let's dive in and assess how much of the hype is true.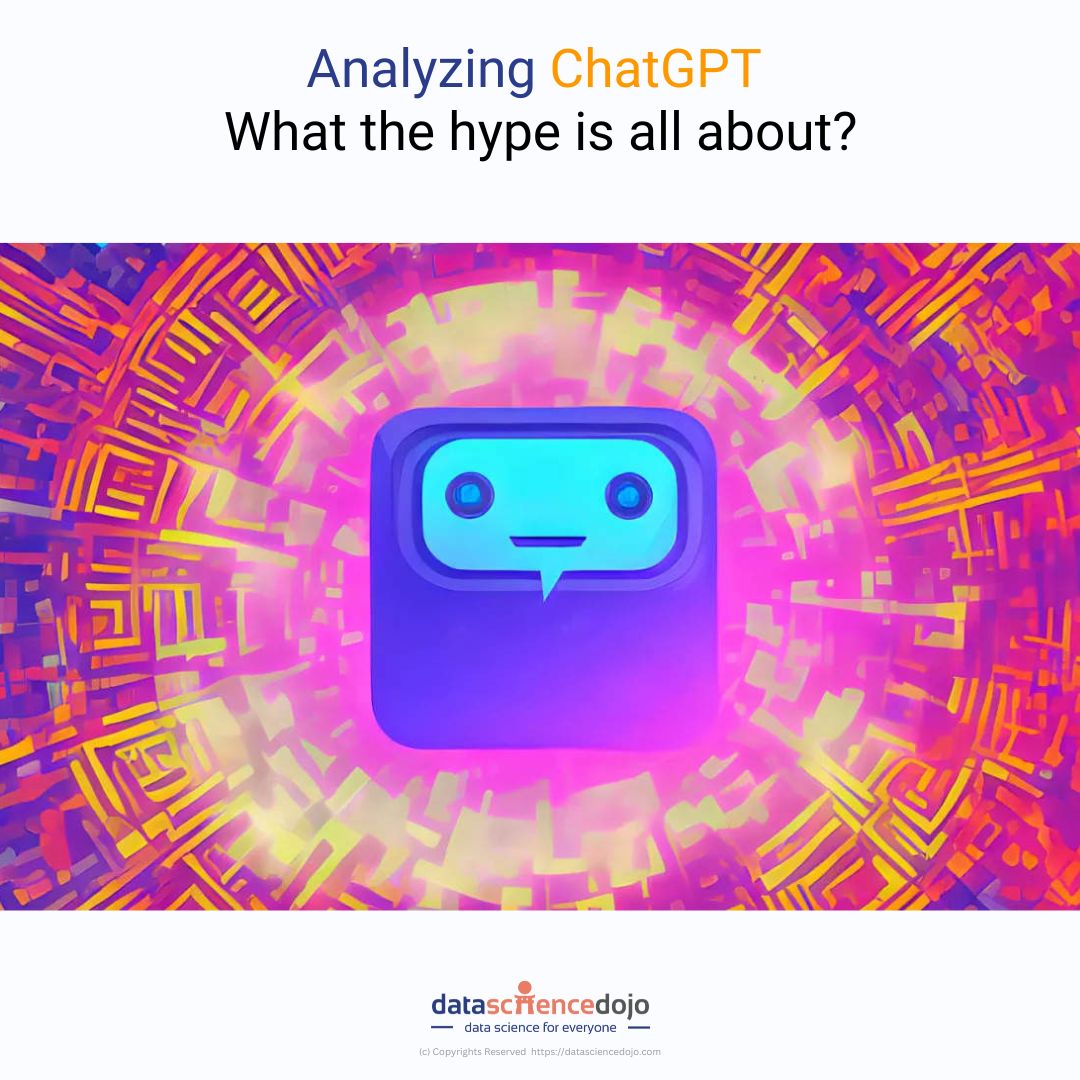 Did ChatGPT kill the essay?
OpenAI's latest release large learning model (LLM), ChatGPT claims to provide natural and conversational communication. It also claims to assist with providing advice, information, performing writing and coding tasks, and admitting mistakes. Naturally, people across the globe have been bombarding the bot with requests to check how great it really is. 
Let's consider the "death of the college essay". The first read will show well-written essays to subjects on nearly anything. Consider, for example, the academic essay on theories of nationalism being hailed as a "solid A- essay". However, a closer look shows that this AI tool works by using existing templates and so, college essays are churned out as per five-paragraph formulas.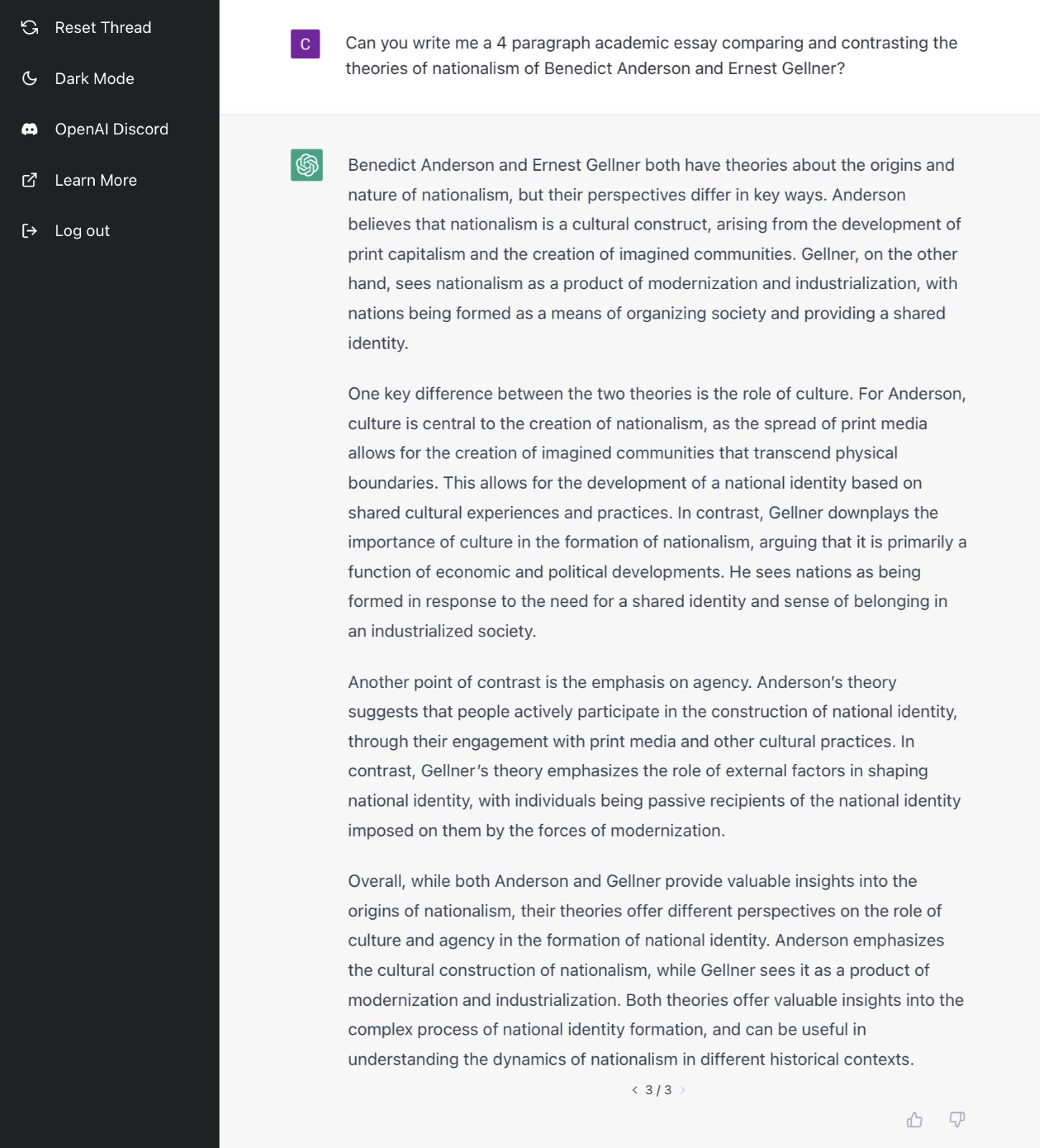 These academic essays also lack the sophistication provided by critical thinking skills. They reproduce existing content online and refashion it to fit a specific template. In style, they are dreadfully dull, lacking stylistic human expressions.
Similarly, ChatGPT's poetic output conveys a similar emulation of formulas being rewired, with technical obeyance of rhyme scheme, while a lack of ingenuity is evident.  
An obvious conclusion, then, appears that, while great at reorganizing text to fit templates, is deeply unaware of what it means. This comes as no surprise to those familiar with even a rudimentary understanding of natural language processing and its applications.
The function of large learning models (LLM) is far from epistemological and is rather based on identifying patterns and replicating them.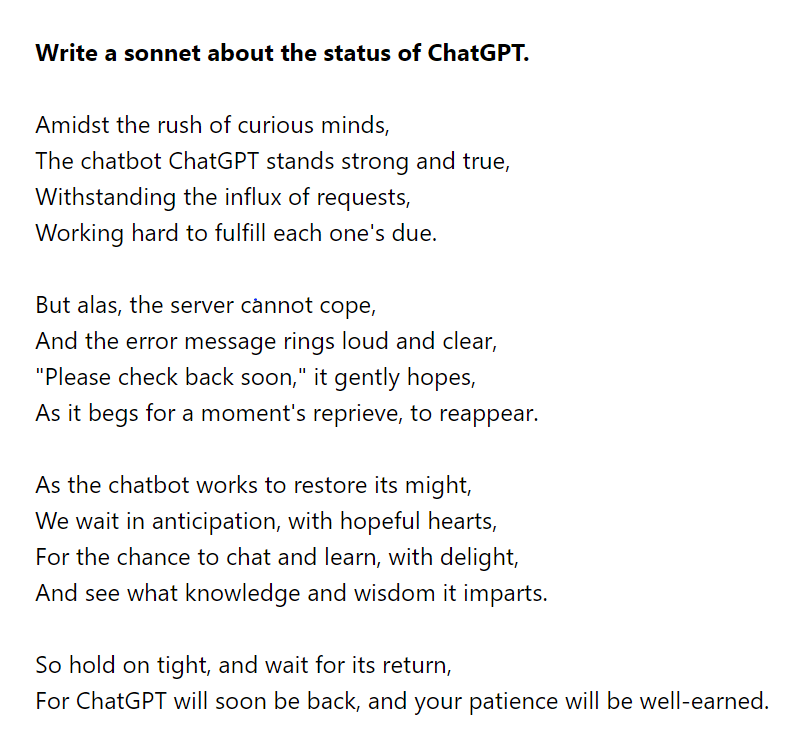 Here, it should be noted that AI tools such as it can be used as tools for humans to perform routinized, well-formulated tasks such as producing well-structured poetry or college essays. However, they lack the essential key insights provided via human intelligence regardless of the field of study. 
Is ChatGPT a source of information or misinformation?
A feature that allows ChatGPT's performance across a range of writing tasks is its ability to fast-fetch information. Because of its ability to fetch information immediately, it is being hailed as the end of Google. However, a few considerations regarding the differences between large learning models and search engines are important. 
For example, search engines work by hunting the web for all weblinks that are related to the search query. Their selling point here is accuracy, as they only connect you to other sources. ChatGPT, however, can provide responses to nearly any nonsensical queries.
Consider, for example, a user's search query on designing "an electron app that is hosted on a remote server to give a desktop user notification." As a response to this query, it came up with a completely fake method, revealing ChatGPT's susceptibility to being a source of misinformation.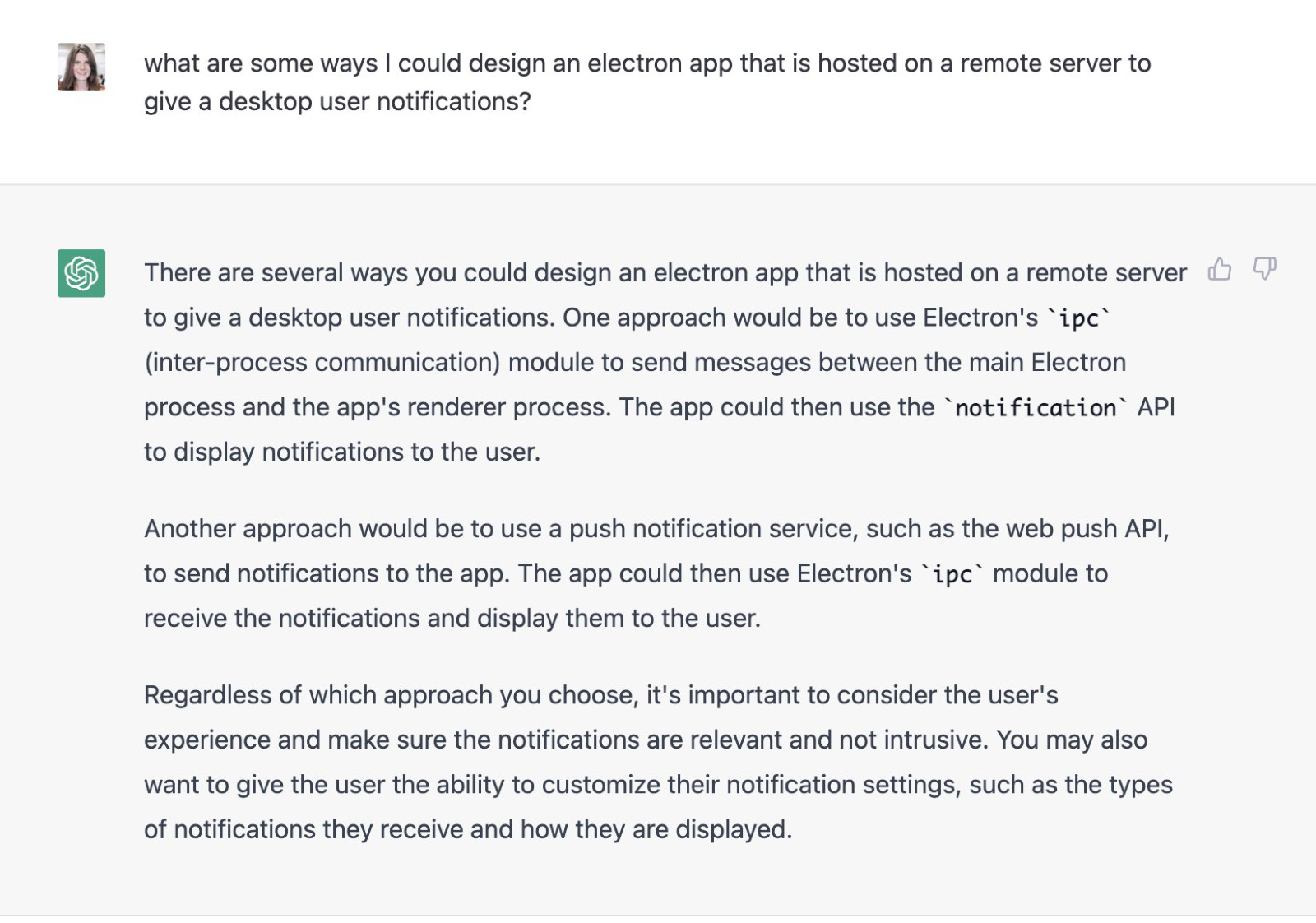 This tool would only admit to mistakes if prompted to do so via further inquiry, making it a rather risky tool. Opposed to this, an SEO engine would provide accurate information from original sources. This ranks the practical utility of an SEO engine far above it. This settles the debate on whether ChatGPT is to replace Google any time soon.  
Furthermore, ChatGPT's ability to construct nonsensical ideas and arguments about nearly anything can make it unsafe for a first onlooker. Only a trained eye will then be capable of nitpicking factually plausible ideas from the mere fictional constructs. Here, again, the relevance of human ingenuity and intelligence is needed to ensure tools like this, are used in meaningful ways.  
ChatGPT's release a signal to rethink education
ChatGPT's advances are, however, relevant in considering the value of human creative output rethinking conventional education and training at schools that rely on memorizing and reproducing routine tasks. For circumstances where these tasks or skills are deemed essential, it's simple to enforce testing practices that prevent access to such sources.  
At the same time, it's an unfair stretch to suggest that ChatGPT means the end of optimized search engines like Google and creative human tasks such as writing. At best, it can be used to assist humans in their projects, be it their daily tasks or work-related queries.
It is, at the end of the day, only a mere tool that can be integrated in a plethora of human initiatives.  
Final words
With limitations ranging from verbosity in communication, inaccurate information, and an obvious lack of sophisticated opinions, ChatGPT's performance doesn't quite meet the hype. Similarly, instead of offering natural conversations, ChatGPT has offered boring and dull essays, even when it comes to imitating a writer's style.
At the same time, it is a tool that can be used by trained experts to perform certain routine tasks including writing, coding, and information fetching more easily.