Every eCommerce business depends on information to improve its sales. Data science can source, organize and visualize information. It also helps draw insights about customers, marketing channels, and competitors.
Every piece of information can serve different purposes. You can use data science to improve sales, customer service, user experience, marketing campaigns, purchase journeys, and more.
How to use Data Science to boost eCommerce sales
Sales in eCommerce depend on a variety of factors. You can use data to optimize each step in a customer's journey to gain conversions and enhance revenue from each conversion.
Analyze Consumer Behavior
Data science can help you learn a lot about the consumer. Understanding consumer behavior is crucial for eCommerce businesses as it dictates the majority of their decisions.
Consumer behavior analysis is all about understanding the relationship between things you can do and customers' reactions to them. This analysis requires data science as well as psychology. The end goal is not just understanding consumer behavior, but predicting it.
For example, if you have an eCommerce store for antique jewelry, you will want to understand what type of people buy antique jewelry, where they search for it, how they buy it, what information they seek before purchasing, what occasions they buy it for, and so on.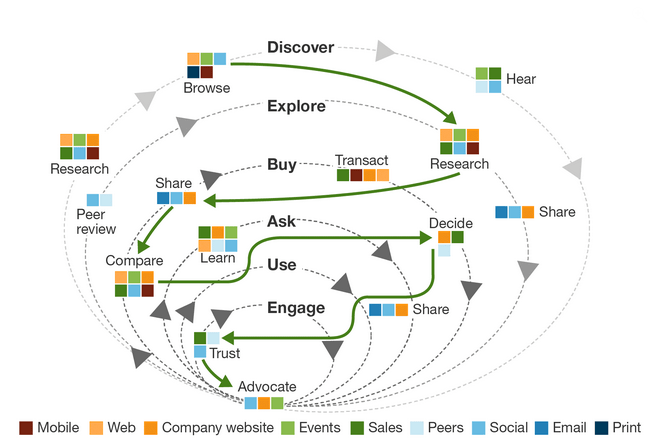 You can extract data on consumer behavior on your website, social media, search engines, and even other eCommerce websites. This data will help you understand customers and predict their behavior. This is crucial for audience segmentation.
Data science can help segment audiences based on demographics, characteristics, preferences, shopping patterns, spending habits, and more. You create different strategies to convert audiences of different segments.
Audience segments play a crucial role in designing purchase journeys, starting from awareness campaigns all the way to purchase and beyond.
Optimize digital marketing for better conversion
You need insights from data analytics to make important marketing decisions. Customer acquisition information can tell you where the majority of your audience comes from. You can also identify which sources give you maximum conversions.
You can then use data to improve the performance of your weak sources and reinforce the marketing efforts of high-performing sources. Either way, you can ensure that your marketing efforts are helping your bottom line.
Once you have locked down your channels of marketing, data science can help you improve results from marketing campaigns. You can learn what type of content or ads perform the best for your eCommerce website.
Data science will also tell you when the majority of your audience is online on the channel and how they interact with your content. Most marketers try to fight the algorithms to win. But with data science, you can uncover the secrets of social media algorithms to maximize your conversions.
Suggest products for upselling & cross-selling
Upselling & Cross-selling are some of the most common sales techniques employed by ecommerce platforms. Data science can help make them more effective. With Market Basket or Affinity Analysis, data scientists can identify relationships between different products. 
By analyzing such information of past purchases and shopping patterns you can derive criteria for upselling and cross-selling. The average amount they spend on a particular type of product tells you how high you can upsell. If the data says that customers are more likely to purchase a particular brand, design, or color; you can upsell accordingly.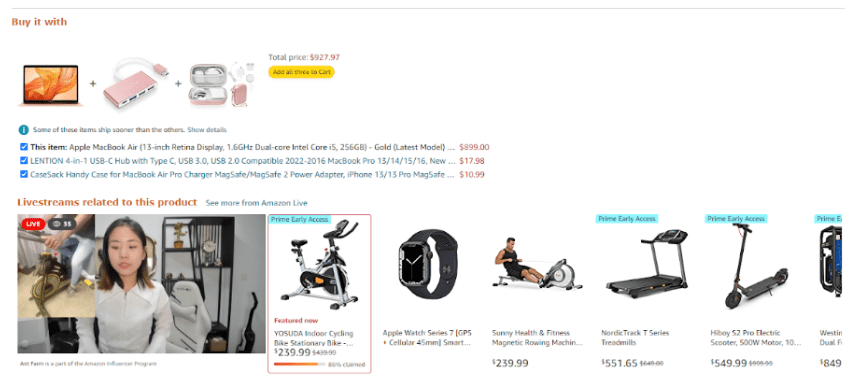 Similarly, you can offer relevant cross-selling suggestions based on customers' data. Each product opens numerous cross-selling options.
Instead of offering general options, you can use data from various sources to offer targeted suggestions. You can give suggestions based on individual customers' preferences. For instance, A customer is more likely to click on a suggestion saying "A Red Sweater to go with your Blue Jeans' ' if their previous purchase shows an inclination for the color red.
This way data science can help increase probability of upsold & cross-sold purchases so that eCommerce businesses get more revenue from their customers.
Analyze consumer feedback
Consumers provide feedback in a variety of ways, some of which can only be understood by learning data science. It is not just about reviews and ratings. Customers speak about their experience through social media posts, social shares, and comments as well.
Feedback data can be extracted from several places and usually comes in large volumes. Data scientists use techniques like text analytics, computational linguistics, and natural language processing to analyze this data.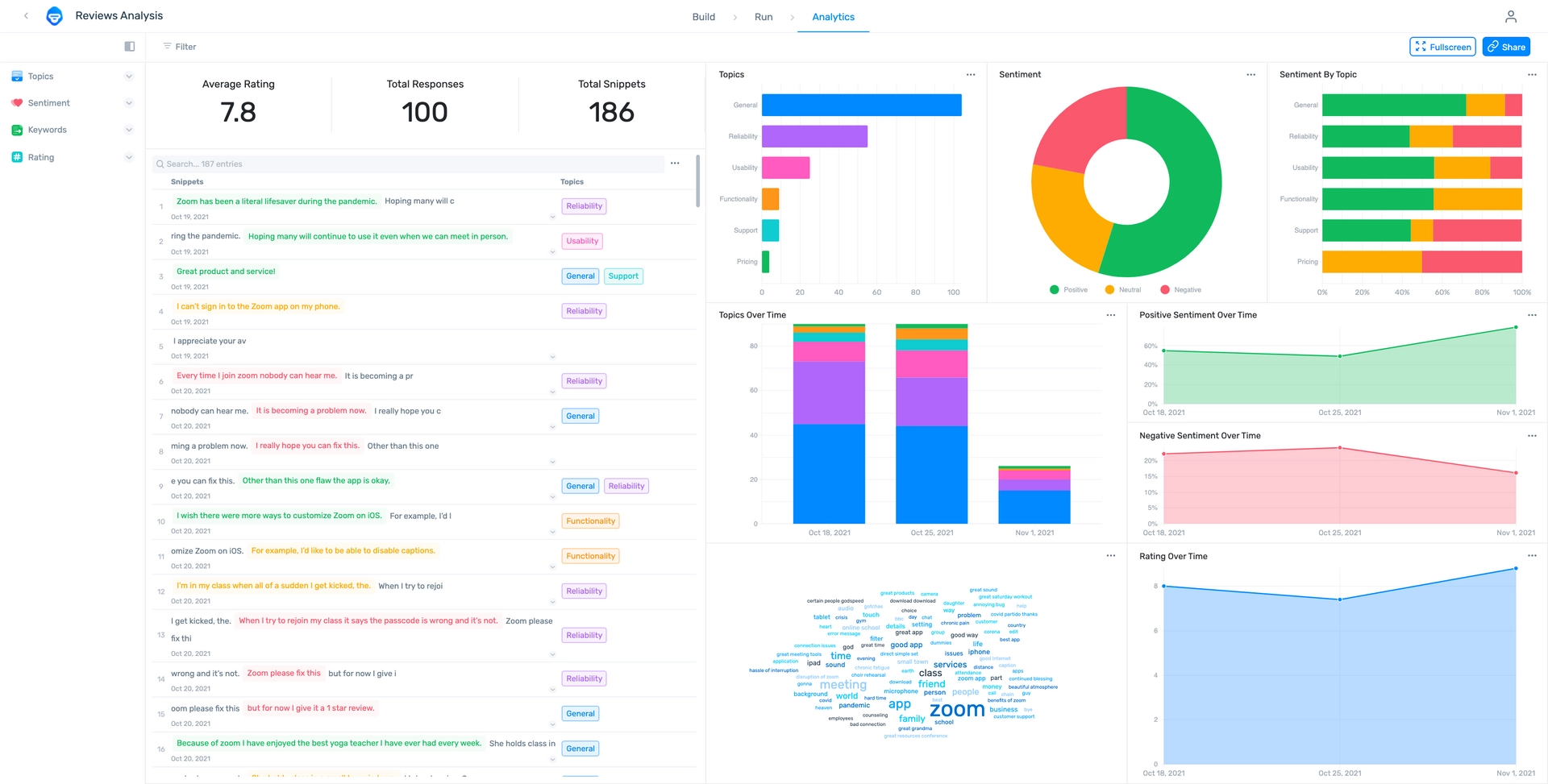 For instance, you can compare the percentage of positive words and negative words used in reviews to get a general idea about customer satisfaction.
But feedback analysis does not stop with language. Consumer feedback is also hidden in metrics like time spent on page, CTR, cart abandonment, clicks on page, heat maps and so on. Data on such sublime behaviors can tell you more about the customer's experience with your eCommerce website than reviews, ratings and feedback forms.
This information helps you identify problem areas that cause your customers to turn away from a purchase.
Personalize customer experience
To create a personalized experience, you need information about the customer's behavior, previous purchases, and social activity. This information is scattered across the web, and you need lessons in data science to bring it to one place. But, more importantly, data science helps you draw insights from information.
With this insight you can create different journeys for different customer segments. You utilize data points to map a sequence of options that would lead a customer to conversion. 80% customers are more likely to purchase if the eCommerce website offers a personalized experience.
For example: Your data analytics say that a particular customer has checked out hiking boots but has abandoned most purchases at the cart. Now you can focus on personalizing this customer's experience by focusing on cart abandonment issues such as additional charges, postage shipping cost, payment options etc.
Several eCommerce websites use data to train their chatbots to serve as personal shopping assistants for their customers. These bots use different data points to give relevant shopping ideas.
You can also draw insights from data science to personalize offers, discounts, landing pages, product gallery, upselling suggestions, cross-selling ideas and more. 
Use data science for decision making & automation
The information provided by data science serves as the foundation for decision-making for eCommerce businesses. In a competitive market, a key piece of information can help you outshine your competitors, gain more customers and provide a better customer experience.
Using data science for business decisions will also help you improve the performance of the company. An informed decision is always better than an educated guess.