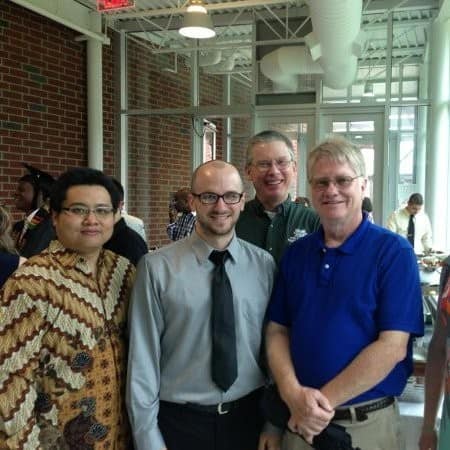 When it comes to data science training, there are many options for instructor led and self paced courses. With other courses, however, you aren't guaranteed to have staff or instructors as passionate or knowledgeable of data science as the Data Science Dojo crew. Raja's delivery is impressive, to say the least, and it makes the long days seem short. This is the best training I've received in my professional career.
Mitchell Browning
Application Developer at TransCanada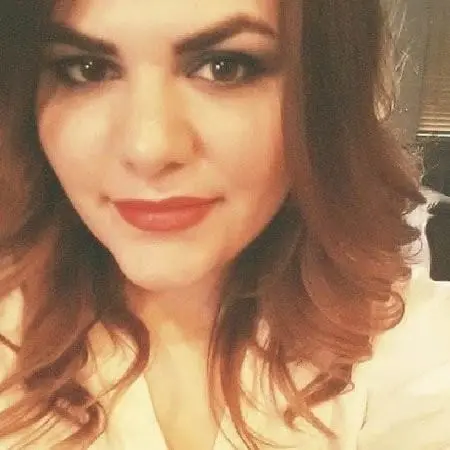 I really enjoyed being able to learn data science concepts in a hands-on environment. The lectures were interesting and engaging. It easily ties back to real work scenarios.
Melia Mearns
Workforce Analyst at Zappos Family of Companies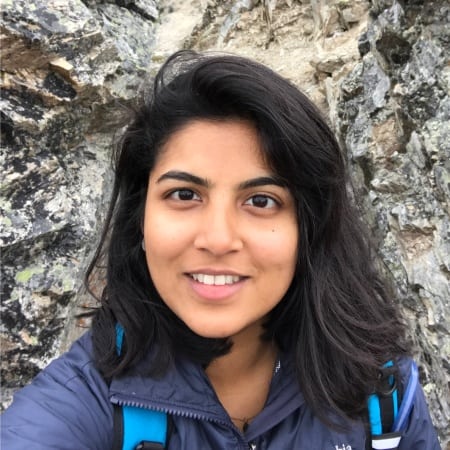 It was a great 5 day workshop with getting some hands on experience and understanding the roots of data science. It made me work towards how data can be applied to solve real world problems. So excited to further explore with all material that was shared.
Lesha Bhansali
Program Manager at Microsoft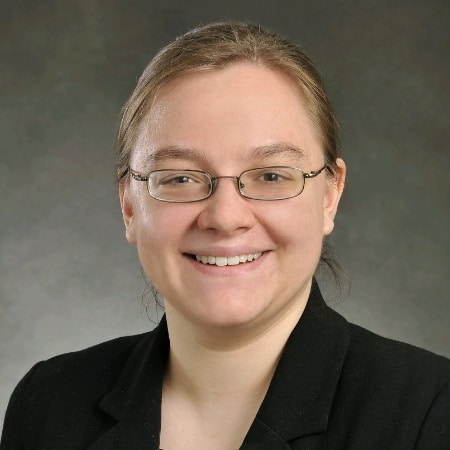 The Data Science Bootcamp was a spectacular experience, and was definitely a great environment for anyone with no explicitly relevant experience all the way through more experienced professionals. I have a background in statistics, and so I had a fundamental understanding of many of the topics covered, but the depth of conversation and specific examples really helped me understand what makes data science so powerful.
Most important, we discussed several examples of PRACTICAL applications, and I have several great ideas of how to apply these learnings at my company. I feel confident that I can put some of these concepts to use right away. And I now have enough intuitive understanding of what's going on behind the scenes needed to evaluate the value of a model before deployment. Thank you Data Science Dojo!
Michelle (Garrett) Scarbrough
BCA Core Estimating Data Scientist at Boeing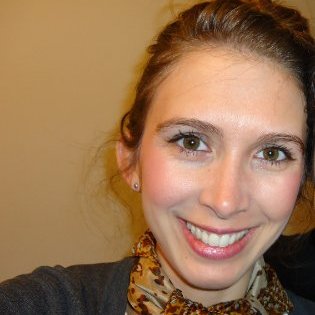 I really appreciated that we spent a lot of time on applicability: why choose one algorithm over another, how and why to tweak a certain algorithm, and so on. This was drastically different than a lot of my education, and it's exactly why I signed up for the course.
Sofia Auer
Mathematician at Canada Border Services Agency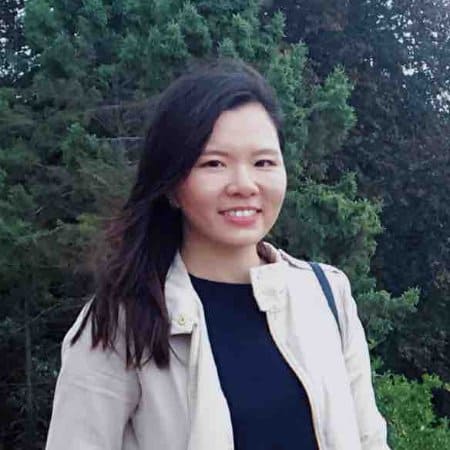 I have a programming background and have done data wrangling before the course but I've learned so much in this course than I could have anywhere else. The instructors made the bootcamp the most enjoyable and informative class I've ever taken. They are very patient in answering all my questions, and they inspired me to be a better coder and explore a career in data science.
Jirui Qin
Associate at Federal Reserve Bank of New York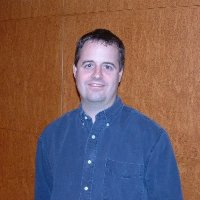 The instructors were great, they work really well with each other. I thought 10 hour days would go slow, but they actually went fast (and am glad they set the tone on day one that we would be there the entire time). The instructor knowledge was crazy good, and their willingness to answer any and all questions, even while eating lunch, was awesome. I really learned a lot. Great labs on days 1,2, and 5.
Mike Dwyer
Trade Technology Developer/Analyst at Harris Associates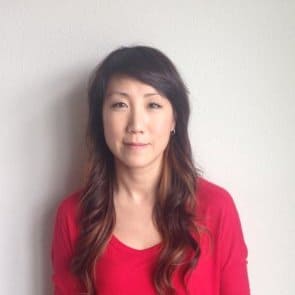 I highly encourage everyone interested in data science to attend this bootcamp, no matter what your domain knowledge and skillsets are. The instructors are enthusiastic, knowledgeable, and fun. They teach you a lot of material but in a highly digestible and entertaining manner. The bootcamp is very well organized and you leave with plenty of material to continue learning data science on your own.
Eunice Yang
UX Researcher at PROS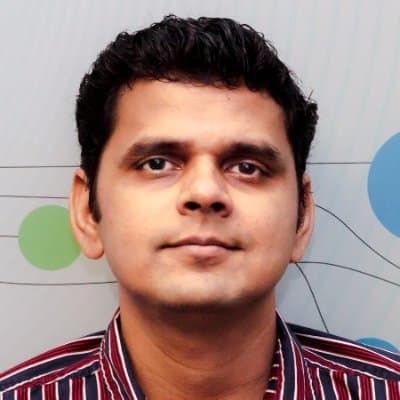 The amount of information I gathered in a week long bootcamp with Data Science Dojo was phenomenal. I came from almost no background in Machine Learning and learned not only how to effectively use the tools available but also the inner depth of various machine learning techniques. This kind of information is not available in online tutorial or courses because it needs a deeper engagement to understand the intricacies involved.
Manish Kumar Gupta
Senior Software Engineer at Microsoft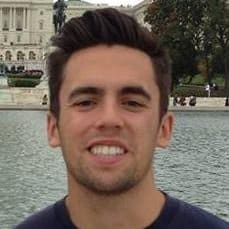 I have never learned so much practical knowledge in a week. I can go back to work and begin adding value with these new skills immediately.
Matt Digel
Pricing Business Analyst at Nike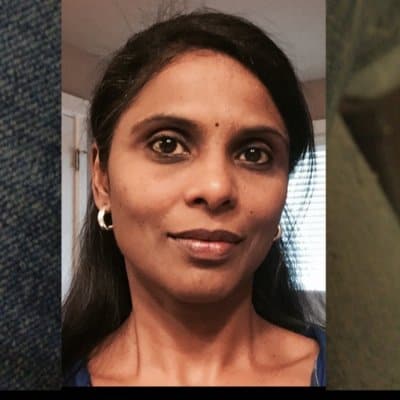 Fantastic boot camp!!!
I was particular impressed with Raja's grasp of the subject matter as well as the passion he has. The details on the mathematical aspects although grueling allowed me to appreciate the depth and potential for the space and also I feel it equips me with the right approach and attitude to learn and grow in this space. Not many trainings provide this level of context. It's easy to pick up the modelling and techniques by following exercises in the manuals but a lot harder to understand the math concepts behind the techniques and the situations in which to use them and I really appreciated the exposure. It is not an easy bootcamp by any means and I think this is going to be a long journey but for those who are truly serious about this space, this is a great start to set expectations of what's ahead to become truly good.
Loved the Kaggle competition as a forcing function to implement what we had learnt. If left to ourselves I don't think we would have pushed ourselves as much.
Phuc was great in exposing us to all the tools and systems out there which is equally crucial for someone who wants to be competent in this space. He also helped created a light mood during the training which balanced out the deeply intense sessions
 … Overall nice job.
Raji Easwaran
Principal Program Manager at Microsoft
Data science dojo was an amazing experience! I came with a curiosity about data science but not much foundations of machine learning and programming. And I feel like I am walking out with a solid understanding of data science as well as the resources to go further. The bootcamp transformed me from not knowing where to start to being able to build my own predictive models!  The bootcamp also covered a wide range of topics including the newest technology like spark and IoT. The instructors, Raja and Phuc, are fantastic with deep knowledge in the field and the patience needed to ensure that everyone understands the difficult concepts. Overall, I am very glad that I chose data science dojo to embark my journey!
Tiffany Li
Consultant at Deloitte

Data Science Dojo was a great learning opportunity and a truly fun event. The instructors were open, facilitating dialogue and ensuring learning. It was the best run conference I have ever been to – from the great prep to the after-camp mentoring and office hours, from the learning materials provided down to the snacks at break – everything was top notch. I would highly recommend this course to anyone seeking a very solid foundation in data science. It is intense and fast paced, but worthwhile and enjoyable.
Jenna Butler
Software Developer at Microsoft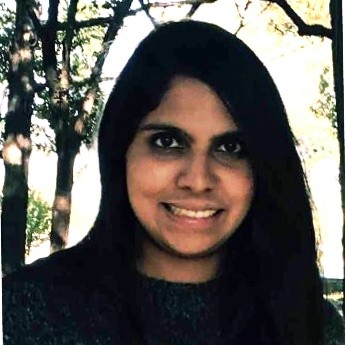 I like that it gave me the tools to go develop skills in specific areas (R, ML modeling in particular) on my own. I now feel like I can go into R, use its help feature, read open-source code and teach myself to fish where I couldn't before because I didn't know where to begin.
Meghna Suresh
Product Manager at Groupon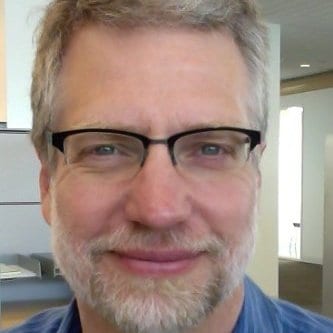 I enjoyed the mix of hands on coding with R and high level data science principles.
Alan Benson
Web data analyst at Apple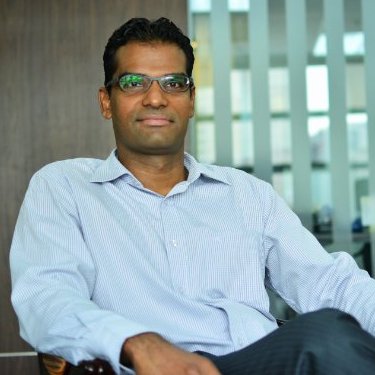 Awesome Bootcamp!
The course was well structured to gradually introduce key concepts. Raja spent significant time and great effort to ensure everyone understood the key concepts. With this solid foundation I feel that I can now expend my knowledge further on my own.
The course is well balanced between theory and practical hands on work. The practical work has enabled me to immediately start testing implementation at work right after the bootcamp. Amazing transformation that someone can start attempting to solve real problems in just a week!
Raja's knowledge and his ability to explain complex concepts in a easy to understand way is phenomenal. Raja's passion to teach everyone data science is the simplest way is commendable. He is "democratizing" data science for everyone. There is clarify of focus on solving the business problems and not getting carried away with the technology.
I have never learnt so much in a week! The experience has changed my paradigm on Machine Learning. From something perceived as only for "rocket scientist", I now have the confidence and knowledge to start exploring on how I can use machine learning to solve business problems at my startup. The course has inspired me to further grow my knowledge in Data Science.
Thank you Data Science Dojo
Shanmuga Pillaiyan
CTO & Co-Founder at DraVA

Very clear, well-organised, and most critically, well-paced
Clive Darwell
Postdoctoral Researcher at Okinawa Institute of Science and Technology Graduate University

Comprehensive bootcamp for who want to learn data science. I learn more than how to use algorithm or tool but i know learn how can build good model.
Arsandi Akhmad
Digital Forensic And Management Data at Lembaga Penjamin Simpanan

A good in depth introduction into the mechanics and fundamentals of data science. Instructors are very engaging in a collaborative environment. This bootcamp will give you a good foundation into how to gather insights in data and how those insights can help answer business questions no matter the scale. The bootcamp is a 5 day, 10 hour intense course that requires your full commitment and attention. I highly recommend doing the prework prior to attending.
Joy Ikeda
Sr Sales/Business Reporting & Analytics at Pearson

I really did enjoyed the bootcamp, the concept of the course make it unique, in particular for professionals, having 5 days enabling the most common effective data science subject was a innovative approach, the course make the analytics more democratized, not exclusive for a specific category, hope to see another course for another level.
Othmane Belhadjer
Customer Analytics Manager BigData at Saudi Telecom Company
This bootcamp is really beneficial for me and it has added my knowledge about data science. Being a mechanical engineer, it was really hard to switch my field from core mechanical into data science engineer, but this bootcamp has proved it like it has name data science for everyone
Tina Kumar
Mechanical Engineer

Really great course to jump start into the world of Data Science and Raja is a very engaging instructor
Nithin Rajagopal
Sr. DSP Applications Engineer at Cirrus Logic

The instructor (Raja Iqbal) has very rich knowledge and he is a great trainer. He can explain complex topics into simple and easy to understand and provided a lot practical samples and demos. I really love this course and recommend everyone who wants to learn and move to data science space. It covers a lot subjects in 5 days.
Great selection of topics, very well mix of practice vs lecture, mix of complexity vs practical use and. I really enjoyed learning the math behind decision trees, random forest, and linear regression. Raja did a good job to explain complex math into simple demos and explanation.
Hoang Nguyen
Software Engineer at Boeing

As a soIutions architect, in the past, the systems I've designed worried about the data as it related to the application(s), there was less thought on collection of meta data and other data attributes that could be leveraged for predictive analytics. I took this course to get a better appreciation for how to rethink of the data applications collect/use from an analytic standpoint. This course provided a great overview of current data science and machine learning techniques. I plan to leverage these insights into how I think about system design in the future.
Steven Genc
Solutions Architect at Allstate Insurance

This is great course. I have got good knowledge and hands on experience for machine learning and Big Data. It gave me many insights on what is machine learning and provided guidance to explore further. Provided good hands on experience to R programming which is very powerful to have in skill set.
Obul Basireddy
Senior Service Engineer at Microsoft

The bootcamp made accessible knowledge that was previously inaccessible to me and presented it in a clear, concise fashion. I spent many hours trying to learn this material from coworkers in the field, from blogs, books, and other data science sites but did not get a cohesive introduction to all the varied topics within data science. This course was excellent in teaching me the fundamentals and giving me insights into areas for further self study. With the knowledge I have gained I can now look at business problems with a different lense and apply the techniques I learned in professional and personal projects. I highly recommend the course to both beginners and seasoned practitioners because there is always something new to learn.
Dana Lime
Customer Analytics & Data Science at Apple

Instructors were very knowledgable and helpful
Mashrura Alam
Industrial Engineering Student at Ryerson University

Loved the bootcamp! The instructors explained some very complex material in an easily understandable manner. The hands-on labs during the bootcamp to practice our coding in R and also exercise the ML algorithms we learned in Azure were super helpful. Strongly encourage anyone who is interested in exploring data science to attend this bootcamp.
Christine Tan
Co-Founder and Chief Research Officer at idaciti

I found this bootcamp through a random google search, so I was a bit nervous about how it would turn out. From the moment I began on the pre-work – I was very impressed. This is a very intensive course – but exactly what I needed. I couldn't be happier with the way this course went – and looking forward to staying in contact with all my fellow classmates.
Tommy Steed
Actuary at Pacific Life
I enjoyed the instructors' passion, sense of humor, and willingness to answer questions. I also enjoyed learning R as I had aborted a couple of prior efforts to learn it on my own.
Bristol Priebe
Data Analyst at ITA Group, Inc.

Overall a very good class.
Akwasi Boateng
Sr Business Intelligence Analyst/Data Scientist/Data Engineer at Kaiser Permanente

Data Science Dojo is an amazing course! I have already started thinking of ways to apply these skills to my work – especially the Mighty random forest. I recommend this class to anyone interested in learning about data science.
Camilia Lellis
Data Scientist at MAP Health Management

What I liked the most is the instructor's passion on the topics. Enjoyed the bootcamp!
Devendra Godbole
Senior Consultant at Dell

I learned a lot from the 5 day training. Although, it was intense due to the amount of content covered, the bootcamp provided great insights into the world of data science. They cover most of the fundamentals of Data Science and also hands on training in R.
Kwesi Enninful
Business Analytics, Forecasting, Data Insights and Business Intelligence Expert at Apple

I thoroughly enjoyed this bootcamp, and I am honestly sad to go back to my job after this experience. I have been doing software development for 6 years, but I have not been satisfied in this area so I have been researching other fields that utilize more of my math degree. I chose this bootcamp because I wasn't quite sure what data science was all about and I did not want to devote 2 years to a masters program in an area I knew little about. I have to say this bootcamp has ignited my interest in data science and I most definitely would like to pursue it as a career option now.
Elena Fiocca
Software Engineer at CASNET

Very informative and exciting.
Samer Abdallah
Solution Developer at Al Elm

Data Science Dojo's Bootcamp has been an excellent experience, given the vast number of data science topics covered in a short time frame. It's intense and a steep learning curve, but worth it for the intuition and the practical labs. I never thought I'd be able to create Machine Learning model and enter a Kaggle competition in a short time frame with little experience, but now have the confidence to persevere in my data science learning.
Sajid Akhtar
Director - Data, Technology & Innovation at Publicis Media

I was a little apprehensive signing up for DataScienceDojo because of my lack of experience with coding and data science, but I'm really glad I listened to the other reviewers. It was a great week full of interesting topics taught by knowledgeable instructors. No matter your profession or level of expertise in the world of data, there is something here for everyone.
Rebecca Otten
Quantitative Solutions at PwC

Excellent course design, studying material and instructors! And a good balance between theory and practice. It is quite impressive what gets to be covered in a week, the best data science dive one could have.
Patricia Fontes
Senior Product Development Manager at Globo.com

This is one of the best bootcamp I have joined. The instructors are very knowledgeable and they have machine learning concepts explained intuitively.
It is intensive but very enjoyable during the 5 full days. Looking forward to seeing more training from datasciencedojo group.
David Li
Sr. DW/BI Engineer at Vibes Media

Lots of really good material is a very short time, but the instructors do a very good job of delivering an making sure you understand.
Chad Hattabaugh
Data Services Manager at Samtec Inc.

Great exposure to a wide variety of topics in the data science space. Labs, great examples  to take back for application.
Padma Seshadri
Enterprise Data Warehouse Architect at Post Foods

Nice overview, touched every aspect of data science and data engineering.
Lubo Domic
Technical Lead MPAC

Absolutely amazing bootcamp! I feel very enabled! Very hands-on and in-depth look at what it is like to be a data scientist. It's also very encouraging that the instructors helped us with any issue we had. Only negative feedback might be that it start's too early in the morning!
Dennis Nguyen-Do
Research Assistant at St. Joseph's Healthcare Hamilton

Very comprehensive. Excellent materials.
Crisanto Lopez
Assistant Professor of Biology at Ateneo de Manila University

It showed me the amazing opportunities out there in the data world, Thank you!
Susmitha Nambuthiri
Researcher, Public Health Programs at Washington State Department of Health

It was brutal (in a good way) with a lot of concepts to understand from different disciplines. Before the boot-camp, I had a brief understanding of few things which were reinforced and also learned a lot of other things. More importantly I have the confidence to build predictive models  now and go on to the Kaggle competition.
Rajendra Bharmappa
Big Data and Analytics Architect and SME at ViON Corporation

I just finished the 5 day bootcamp, and I cannot emphasize enough the value I gained this week. Phuc and Raja cracked open the black box of machine learning and predictive analytics in a way that enabled me to learn quickly, while increasing my passion to learn more.
Jon Butler
Business Intelligence Developer at Scentsy

Overall the bootcamp is a great dynamic between theory and practice in the world of data science. There was enough math, and real world examples to solidify a foundation (and sparked interest in difference statistical and math concepts) for understanding ML and its applications. Highly recommend for industry pros, and newbies alike. Thanks Raja and Phuc!
David Poon
Business Management Information at BIS Scotiabank

Overall, I learned a lot and cleared many misunderstandings.  Instructors were clear and informative.
Joseph Juhn
Application Developer at UBC centre for Applied Neurobiology

This is the best boot camp I have attended. The breadth of topics covered in Data Science was very helpful and what I was looking for.
Sheela Rao
Masters Student at Northwestern Univerisity

The focus on data exploration rather than the algorithm itself was awesome. Introduction to Kaggle competition added more value as we can continuously learn rather than get stuck only during these 5 days.
Saravana Kanniah
Senior Developer(Sharepoint/.Net) at Univar

An insightful bootcamp which has provided me with the ability to apply machine learning techniques to my current work flows.
Priyan Fernando
Vice President at Copal Amba

The material and insights shared by Raja and Margaux were refreshing. The chance to hand-ons for Kaggle Titanic is very appropriate.
Wai Mun Lek
Associate Director at Willis Re

Attending the boot camp was an amazing experience for me. The workshop is very well structured, fantastically taught, has the right amount of breadth and depth, and most importantly it is actionable. A bunch of us from the class formed a team, to participate in Kaggle competitions, and were able to apply immediately the machine learning concepts we learned in the workshop.  The practical exercises you do in the course, really help to cement the theory portion. The workshop does not end after five days; you become part of a vibrant community of teachers, mentors, and students who are there to help and support you in your data science journey. Thanks to the workshop, I came away with a genuine passion for data science.
Premal Shah
Senior Program Manager at Microsoft

Data Science Dojo Bootcamp was just awesome! The five day training was intense but very informative. They teach you core fundamentals of data science which you won't find anywhere online. In addition, there are hands-on labs that gives more confidence to handle any dataset. I really liked Raja's interactive, discussion-based teaching  approach that was my most valuable experience. I am really glad that I attended this bootcamp and would definitely recommend to everyone.
Anshu Gandotra
Software Engineer at TATA Consultancy Services

In a week, you can have from a really prepared trainer, an excellent guide about data science and what is happening in the big data market. 110% recommendable.
Rodrigo Caeiro González
Business Intelligence & Business Systems Manager at SRG Global, Inc.

Great overview of all things: got a good balance of theory and hands on exercises. Doing exercises right after really puts things into context. Hands on training and code samples that I can take away to apply later (or show my mgmt). Kaggle… illustrated the data science challenges and dilemmas very well– the depth of feature engineering, tradeoffs, when to stop etc. Being in person with all my cohorts was great.
Miwa Hattori
Sr. IT Program Manager at Microsoft

I really enjoyed the bootcamp and found it highly educational… Variety of students' background, good conversations and group engagement.
Geiler Hidalgo
Design & Strategy Manager at T-Mobile

This is a superb program. It's also very accessible for those without a CS background. I loved the fact that I walked away empowered with the tools and I actually understood it! Highly recommend it, especially for management consultants such as myself.
Thomas Park
Engagement Manager at McKinsey & Company

Great Course – A lot of work but extremely rewarding!
Katherine Olson
Software Development Engineer at Microsoft

Great content in 5 days!
Arthi Ramasubramanian Iyer
Program Manager at Microsoft

Most useful training I attended in years.
Roman Golovin
SDET at Microsoft

The bootcamp was a great blend of theory and hands-on labs. The ability to work through the exercises with knowledgeable, patient instructors was invaluable.
Mona Lam Deslippe
CEO, MLD Solutions Inc.

Good balance of practical labs and theory. Excellent course to understand how to build mature data science practice with good practical advice.
Balaji Balakrishnan
Senior Information Security Officer at The World Bank

I can't believe how quickly I went from knowing next to nothing to actually building a working machine learning model and understood the basic principles of what I built. The class was phenomenal for being able to give me a basic understanding of the principles and also give me hands on experience. I've never learned so much packed into so little time – the best technical class in over a decade.
Nicole Allen
Principal Program Manager at Microsoft

Sessions definitely exceeded my expectations. I really enjoyed learning from Brian. I know these insights are going to helpful for me in my next career as a Data Scientist/Team Owner. The resources, reading materials, books, presentations are all high class.
Prashant Kale
SME/Lead Solutions Engineer

If you were considering a transition to a career in data science, this bootcamp provides good exposure to the field by knowledgeable instructors. It is intense, but it has to be to touch on the material in the allotted time.
Denise Neylon
Data Analyst

This the best bootcamp I ever attended. The instructors knew what the were talking about and used real life example. The environment is more of a discussion rather than a lecture.
You should try to attend. Great staff.
Baboyma Kagniniwa
GIS Consultant at USAID

I've been having starting trouble with trying to learn Data Science for a while. This bootcamp helped me to get started by digesting all the various data science concepts with a good balance of theory and practice. The instructors are really good as well, very passionate about teaching and data science and give you a lot of insights on traps to avoid/best practice which you may not get from online training modules. Overall, I'm very happy I attended this bootcamp. Thanks Data Science Dojo team!
Kavya George
IT Financial Management - Global Technical Service Center at UBS

The dojo bootcamp gave me a very good overview of machine learning and data analytics. Despite not having a background in computer science or tech, I found the course very accessible and relevant to data science problems in my field (biology). I now have a clearer understanding of the pathway I need to follow for deepening my understanding of certain aspects of data science, relevant to my work.
Anna Richards
Research Scientist at CSIRO

Excellent bootcamp! This was a great experience. I felt like I was back in graduate school. The instruction was professional and very high quality. The labs were relevant and helped provide scaffolding for the concepts taught. I would strongly recommend this course to any interested in this field.
Steven Rigby
Computer Information Tech at Brigham Young University

This is a great bootcamp for anyone trying to get started or advance their skills with machine learning and predictive analytics. The class was fun and engaging, Raja and David were great instructors, and I can apply what I learned in the real world right away. I will definitely be recommending this bootcamp to people I know!
Joshua Warne
Business Analyst at Fishback Financial Corporation

Seattle Boot camp was awesome and the instructors were extremely knowledgeable and I learned a lot from this boot camp and would like to recommend it to my coworkers and friends.

I have never attended a bootcamp that so totally engaged and completely challenged a large group of really, really talented people. Well done!
Larry Wood
Database and Reporting Analyst at Higher Learning Commission

Overall enthusiasm and depth of knowledge. Dave's morning recap of the previous day was very valuable. Even though the pace was fast, the bootcamp gave an introduction to key features of R with examples. The exercises helped to reinforce those concepts. Key methods were taught and emphasized, which will enable us to make practical models right away.
Joe Czyzyk
Advanced Analytics Math Modeler at The Dow Chemical Company

The bootcamp was greatly helpful as an introduction to data science. The pre-bootcamp courses were helpful to get ready for the week, especially for people like me without profound previous experience in R/Data Science. The online learning portal is a very good resource and will be helpful after the end of the course. The supplied R sample code helps to understand and follow all steps of the in class exercises.
Dieter Adelmann
Anesthesiologist

Overall the 5 days was a good experience to understand unknown things and really get a few thoughts to expand on our business cases
Ayyappa Kolli
Application Development Lead at Aon Risk Solutions

The instruction of the bootcamp was really top notch — both Phuc and Dave were great. This bootcamp serves as a really solid and surprisingly thorough introduction to data science. The take-home course materials seem to be a really valuable reference. Specifically, I found the random forest, bagging, boosting, and cross-validation sections to be very useful.
Christian Halley
Data Scientist at FedEx

A full week learning data science from ground to top. Excellent content taught by some of the best trainers I've ever met!
Aaron Villegas Dominguez
Tecnocom

Loved the bootcamp! It got me really excited about my new role in Data Sciences.
Vishal Dugar
Microsoft Group

The best training I have attended, where the course material as well as quality of instructors were excellent.
Rajnish Sharma
Director - Application Development at TIAA-CREF

I wanted to get started in data science but just didn't know where to start. There is so much material online and you never know what to trust or how big the field really is. The week-long course was a perfect length for my employer and covered a huge range of topics. There's so much more I need to learn about data science but now I feel empowered to go back and start applying the theory in my workplace to real-world problems. I would recommend the course to anyone who wants to get started in data science but doesn't know where to begin.

Data Science Dojo's balance of theory with practical application is the best I've seen. You'll gain an appreciation for the mathematics, without feeling overwhelmed by it, then be immediately ready to start using the tools and techniques.
Michael Todd
Principle Software Architect at Microsoft

Overall this course is about the best I've been on. It covered an immense amount of material in the best way possible: hands on and with intensely.  You are given the tools to progress on your own in the field of data science.  If you want to be empowered with skills very few other people have, you need to take this course.
Stephen Miller
IT at General Financial

DataScience boot camp training helped me understand what Data Science is all about. Gave me good insights into how some data science concepts can be implemented in various fields/areas. I would definitely recommend attending this training to know how important data is and knowing how it helps in solve some complex problems in this Data driven world.
Ashwin Athreya Vankayala
Microsoft

A wide range of pretty complex topics were made quite approachable for a broad audience. That's pretty amazing. I really enjoyed the class and feel I benefited tremendously. It's a good place to start and makes the entire field less intimidating.

DSD is a great opportunity for anyone who has a business problem they want to lean into and start solving or for anyone just curious to learn about what is behind all the Data Science chatter in industry.

It was an amazing experience, it was more than just coursework packed in 5 days, full of insights and valuable industry information which is only possible if one has years of experience in the field. Thank You Data Science Dojo Team.

By far the best professional training experience I have had. Both the breadth and depth of information covered not only surpassed my expectations, but also gives me confidence in applying several concepts learned here to real-world data problems immediately. Sincere thank you to Raja and the rest of Data Science Dojo!

DataSeiceDojo is doing a great job in setting up the platform for anyone who is interested in Data and want to make some sense out of it or just play around. It induces basic concepts which can be cached on in any domain. I made a good decision by joining DataScienceDojo…Keep up the good work!

I like that I was able to develop my first predictive model from first day of the bootcamp

An amazing data science immersion experience , shepherded by two extremely gifted instructors. I learned so much and am already starting to apply the techniques to my own work.

Excellent bootcamp. Phuc and Dave were great teachers and they made a ten-hour day more than bearable. The bootcamp was effective in that I now feel confident I can build a decent predictive model. Thanks for giving me a solid foundation from which to improve my skills.

Data Science Dojo was a great introduction to the general understanding of Data Science and how complex it can be in the real-world. The camp reinforced the idea that nothing is ever perfect and there are trade offs for each technology and methodology. It helped direct me where and how to continue my learning in Data Science.

The instructors were knowledgeable and super helpful.

This bootcamp was great! Excellent information packed into a whirlwind week. Before I took this training, data science seemed to be an exclusive club that was hard to get into. Now, I feel like I am part of the club and have the understanding and tools to go deeper and grow in my data science abilities.

I have, throughout my professional career, had the opportunity to attend many training camps/sessions/courses. From a value for the dollar perspective this course is definitely a deal. The content is rich and applicable. The additional course material would be worth the training cost in and of itself.

Data Science Dojo is great bootcamp. It provides basics to work on data science.

Very good training, I feel like I know enough about each topic "to be dangerous".

A very good boot camp. It was intense but was very well conducted.The topics were very relevant and the instructors were more than helpful. This boot camp gives a good start to concepts of data science. Where and how can we apply and get started with it.

Great program.

This bootcamp is not only a great start and introduction for data science, but also very interesting to cover state-of-art techniques and tools used across industry. Very practical and fun classes.

This bootcamp was incredible, the instructors demystified most of the data science and concept and lingo I was familiar to without necessary understanding the meaning and the usage.The training was so practical, we practiced almost all the topics we learnt and I can apply this in my work from next week.

Data Science Dojo Bootcamp is very intuitive and comprehensive. The "mighty" instructors are very knowledgeable and can provide in-depth explanation of the machine learning models and applications in an intuitive way.

Great introduction to data science for all kinds of backgrounds.

Excellent introduction to ML

Whew!
I used a kerosene lantern to find information and I just got trained on LEDs.
Phuc and Dave know their subject and are both clear and engaging teachers. They gave us tools, labs, and insights that are beyond a textbook or any sterile whitepaper. Worth far more than I expected from 50 hours of lecture.
Now I get to go back to work in a world that is more complex, but much much brighter.

Be prepared to follow the Phuc-Rabbit and Mighty David Langer down the rabbit hole of data science, and emerge on the other side a full convert!

I liked everything about the boot camp. Raja, David, and Phuc were very good at making sure everyone understood the concepts before moving on. Overall I feel that I got exactly what I wanted, a solid foundation to build my knowledge and skills.

Simply terrific. Really enjoyed it.

Data Science is a broad subject and 5 days is just short. Still glad to recommend this course as the course focusses more on getting started to the journey of data science. Liked the focus on ML techniques / optimization which would be quite intimidating to anyone new to data science.

Thanks for a great bootcamp!  I feel that I have the knowledge to immediately create a predictive model in production.

The boot camp is perfect if you'd like to get started in Data Science and build skills in really short duration.

I was surprised how clearly the topics were explained. I've looked at data science material before  but never found it explained so coherently.

Getting hands-on gave me insights which would have been impossible through a online course like coursera, so this makes it worth it.

Very good introduction and comprehensive overview of the field of data analytics.

Raja is very good as an instructor, and manages to get good participation out of the group.

Got to learn the fundamentals very well. And got exposed to new technologies.

I think this is one of the BEST training classes I have ever gone to. The instructors give you your money's worth by sticking to the schedule, class went the full time-slot each day, the materials were relevant, we got books to take back and read. The instructors know their stuff! The classroom discussions.  The websites worked, the tools worked – can't say enough good things about the class.  I will definitely recommend this to other people wanting to take Data training.

I like that there was a lot of hands on coding exercise and explanations of the specific example/code. It made understanding the details of the tasks much easier.

The class is intense, but extremely rewarding.  A 5-day endeavor that's more continuous sprint than marathon.  Even so, the most complex mazes have the tastiest cheese.

Five star experience! Fast paced yet thorough. Many of the things were new and my mathematics and statistics skill were rusty but raja did simplify them so everyone could understand. will definitely recommend.

The class is a good start for a person who is not into data science before. Although the course was intense with lot of information to take for 10 hr and 5 days straight… the instructors made it very easy and interesting for me to hang on to my chair all the time. In short, I think the instructors were awesome, confident and very knowledgeable in the subject matter.

I enjoyed the 5 day bootcamp. I liked the fact that we can immediately apply the predictive modelling and machine learning principles immediately in our day to day work activities.

The bootcamp provided a comprehensive overview of data science, machine learning, and data engineering. After completing the bootcamp, I'm confident that I can immediately apply these skills to develop effective models to solve real-world problems.

I really enjoyed the bootcamp! This bootcamp will prepare you to approach real problems and give you an overall understanding of data science. It is also very practical, allowing you to go from zero knowledge to someone who can start building reliable models. The bootcamp covers enough background that puts you on the right spot to start approaching more challenging problems, and to go for a more solid understanding of data science as well. I highly recommend this bootcamp to anyone who desires to get up to speed in data science in a short time!

This is a great bootcamp for people who want exposure to data science but can't take 12 weeks off work or school for an in depth bootcamp. You meet a lot of interesting people and gain a lot of perspective about what's going on in the field of Data Science.

The slides, exercises, and materials were all well created.  Each exercise demonstrated previous lessons well, while introducing new concepts.  Good coverage of both theory and practice. Good coverage of mathematical basis for learning algorithms.

What I learned from DataScienceDojo's 5-Day bootcamp is beyond my expectation.  The way they structure some key areas will help us learn, think and apply to real world in the future.  We spend lots of time learning new concept and knowledge and then applying them to the popular tools such as Azure Machine Learning studio and R Studio.  I really find myself a lot more knowledgeable in those new areas and can't wait to try applying them to the real big-data at work.  Thank you DataScienceDojo.

I recommend Data Science Dojo if you are interested in learning more about data science.
My bootcamp was filled with individuals that skill sets ranged from beginner to advanced and one for one I feel each one gained insight that improved their individual skill set.

Great experience. The focus was on how to take what you learn at the bootcamp and employ it your own work environment. I walked out feeling confident in my ability to create and deploy predictive models.

The bootcamp was fantastic! As intense as you would expect five consecutive 10-hour days of data science to be, but also structured very intelligently and built to be a manageable week-long rabbit hole to dive into. Really appreciated the way the course was designed and implemented!

The emphasis on the importance of high level conceptual understanding [and the] domain knowledge and expertise as well as really getting to know your data is critical to doing good data science, and that one should not necessarily focus on becoming a data scientist, but should rather focus on bringing data science skills to their areas of expertise.

Overall quality of the boot-camp is very good. The ambiance of boot camp, motivation to teach, interest to learn were all positive. Highly qualified teachers with strong intention to make the students understand is also a big plus.I would say that it is a 5 day retreat with Great food for the tummy and brain.

Data Science Dojo is the best possible 1 week course on data science.  The curriculum fits an amazing amount of material into 50+ hours and covers a wide breadth of topics.  I was able to gain new intuition and insight into a number of problems I have previously encounter.  The learning experience is stimulating and interactive, giving the participants the confidence to approach complex problems without fear.

Truly, and end to end enlightening, educational, and professional experience. I had some technical background within the space before coming, but was really lost as to where to go to "get good". Well, I found the place. This week far surpassed my expectations and I learned more here than I did in semesters of school. Now I have the tools to go out and get better than good (with some practice, of course)!

Thorough introduction to prediction models and ensemble techniques. Obviously in a five-day bootcamp, one doesn't become an expert. But I feel I'm well equipped to tackle some intermediate-level ML texts and apply to my own work.

Good balance of time spent between theoretical and practical sessions.

Great, comprehensive course in the fundamentals of data science and engineering. Perfect for those who want to be able to apply data science solutions quickly at work.

The bootcamp gives a really really good generic course. Gives you all the intuition you need to dig deeper into data science ~ there are plenty of examples.

This is a great bootcamp for people who want exposure to data science but can't take 12 weeks off work or school for an in depth bootcamp. You meet a lot of interesting people and gain a lot of perspective about what's going on in the field of Data Science.

This camp offers a great balance between theory and practical exercises which facilitate the learning and retention process.  The pre-bootcamp material is very helpful in preparing oneself for the camp, and the Kaggle competition presents a great platform to use the skills learned throughout the week.  The instructors are engaging and easy to approach with any questions, concerns, or comments you may have.  Would definitely recommend to anyone interested in learning more about data science and data engineering!

Great teachers show you how powerful predictive models work and how to drive them.  Then they show you a great process to filter out the bad models, so only the great models make it out into the real world. These guys gave me more tools to go out and make the world smarter.

I have attended multiple training classes and conferences about predictive analytics and machine learning and this was the most complete. I feel like I learned more from this training class than all of the others. The hands on experience with the Kaggle competition really helped to clarify some of the concepts for me. The instructors were very knowledgeable and had the ability to teach the topics with clarity and at a pace that wasn't too fast or too slow.

A great balance of theory and practice of Data science and data engineering delivered by knowledgeable practitioners in an immersive way!

Great bootcamp! If cars are data, most of us "data practitioners/herders" are pretty good at starting and driving our cars around. Some of us have even gotten quite proficient at pushing the cars to the limits that they can offer. However, many of us are not "mechanics" nor have any ability to aspire to "car designer". This bootcamp allows us to, in 50 hours, go from being just an expert driver to a "PRETTY GOOD MECHANIC" allowing us to tune and optimize our cars in new and unheard of ways.
With the bootcamp's background coverage of the details and math behind it, it even gives us a peek at what the" car engineers" (the Ph.D. math and stats guys) were thinking about when designing the machine learning stuff; helping to GREATLY simplify and understand the theory behind how things actually work.
This can be IMMENSELY helpful when using tuning the machine learning models .
The instructors are extremely knowledgeable yet have a gentle teaching style (partial differential equations were almost fun) and the class materials were very well done. The only advise would be to DO THE HOMEWORK BEFORE CLASS and block sometime in the evenings for homework.
Overall, a week well spent!

One of the best training's I have attended. I was able to really learn a lot of fun and new things in the last 50 hours. I will definitely suggest this bootcamp to anyone who wants to learn data science.

The data science course was an amazing way to learn about data science and data engineering in a hands on atmosphere that exposed me to how big data affects our everyday life and how I can immediately start using available tools to work on interesting side projects, apply what I learned to my own job and be more aware of how data is integrated in so many aspects of our consumer lives. I highly recommend this course to anyone that works with data in any form, be it text files, database tables, streaming data, etc.

Great content, great instructors and post-boot camp support.

Amazing and challenging bootcamp. Excellent instructors helped make more challenging topics clear and concise.