This blog will learn about "Data Science career growth in 2022". It is no longer a secret that today's economy is entirely dependent on analytics and data-driven solutions/decisions. 
Businesses, enterprises, and governments have spent the last few years collecting and analyzing massive volumes of data. If you are interested in the field of Data Science enroll in some Data Science courses offered by reputed Institutions which will be an added advantage during your job hunt.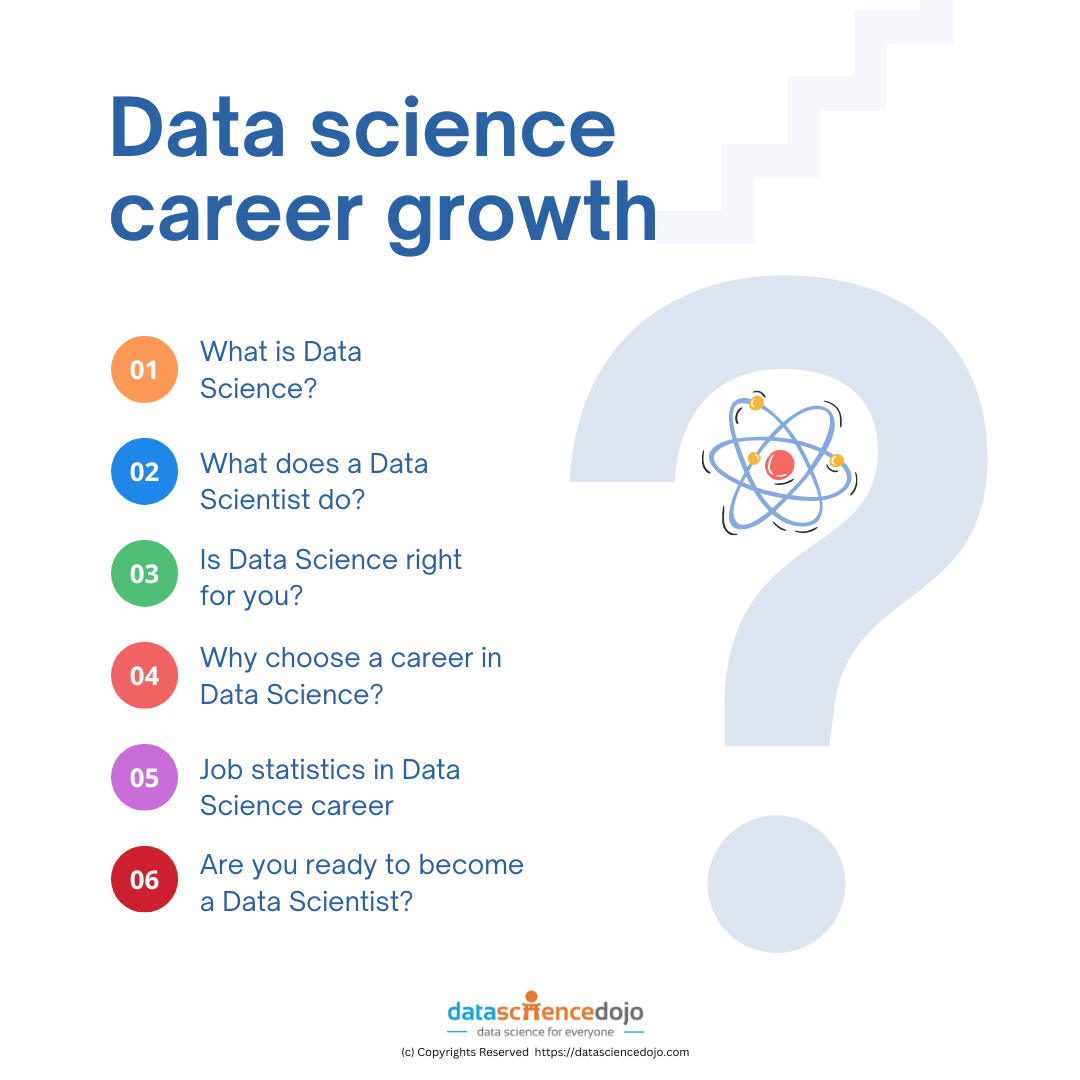 Data scientists are currently playing a crucial part in the success or failure of any organization, one can even consider choosing a proper Data science certification program which will help learn practically as well as theoretically. Therefore, it is not a stretch to state that "there is a data scientist behind every huge successful company."
Overview of Data Science career
Data science is a fascinating, interesting, intriguing, forward-thinking, and lucrative profession. Importantly, unlike other traditional careers, you do not need an established degree or specialized educational background to begin your journey in Data Science.
All you need are the proper abilities, some connected experience, and a curious mind. Considering the need for data scientists in the current market trends indicate that data science course fees are growing.
In this blog, I'll go over the ins and outs of the data scientist job path, as well as the abilities necessary for data Science. In addition, I'll guide you on how to choose which data science career is best for you.
Alright!! Let's dive into the topics.
Table of Contents:
What does a Data Scientist do?
Is Data Science right for you?
Why choose a career in Data Science?
Job statistics in Data Science career
Are you ready to become a Data Scientist?
What is Data Science?
Data science is the study of massive amounts of data using current tools and methodologies to discover previously unknown patterns, extract valuable information, and make business choices. 
Data for analysis can come from a wide range of sources and be provided in a variety of ways.
Now that you know what data science is, let's look at what a Data Scientist will do in 2022.
What does a Data Scientist do?
Data science is a highly interdisciplinary field that works with a broad variety of data and, unlike other analytical fields, focuses on the overall perspective.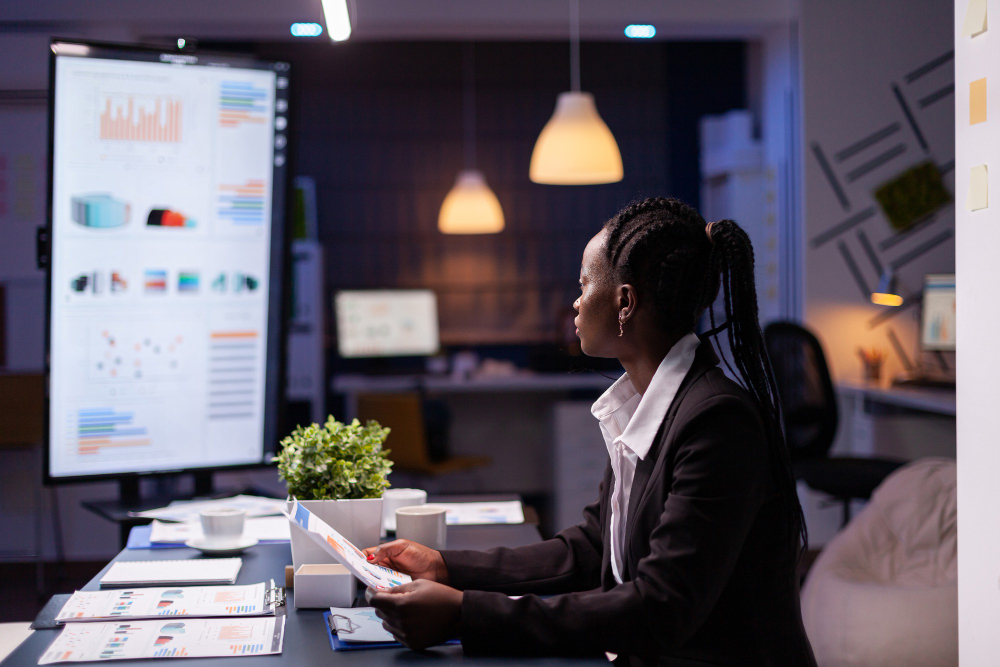 In business, the purpose of data science is to give an insight into customers and campaigns, as well as to aid organizations in building effective plans to engage their audiences and sell their products. 
Big data, or enormous amounts of information gathered through different methods such as data mining, necessitates the use of creative thinking on the part of data scientists. So, what exactly does a data scientist do?
Data scientists use forecasting models to evaluate data and information to produce key insights that help enterprises expand their businesses in the right direction. One of the key responsibilities is to analyze large data sets of quantitative and qualitative data. 
This personnel is in charge of developing statistical learning models for data analysis and must be knowledgeable with statistical tools. They must also be knowledgeable enough to create complex prediction models.
Is Data Science right for you?
In my opinion, it is crucial to have an answer to this issue before embarking on your path in data science. Unfortunately, many blogs on the internet indicate that the area of data science is full of demand, great incomes, and respect. 
Nevertheless, the fact is that your journey to data science is not at all easy; it takes continual learning and unlearning of complicated subjects and concepts from different professions, and you must be technically knowledgeable throughout your career.
Learn more about Data Science Roadmap 
In this section, I'll provide you with some suggestions that will take you to the answer to this question. Fundamentally, anyone can acquire and practice any data science skill if they are truly committed to it.
Simply said, if you want to learn data science, you can do so.
Why choose a career in Data Science?
Data science has been termed the "sexiest job of the twenty-first century." I'm sure this is a significant role in your decision to pursue a career in data science. Nowadays, any company, large or little, is looking for employees who can interpret and dissect data.
Choosing a profession in data science involves respecting the numerous disciplines on which data science as a subject has been founded, such as statistics, math, and technology, among others. The variety of abilities required to become a data scientist might be considered an advantage.
Now, let me direct your attention to a few key reasons why you should pursue a career in data science;
High prestige

Be part of future




Excellent pay

Constant challenging work or NO boring work




Exceptional growth & demand in the market

Endless career opportunities
Data Science has shown the ability to transform companies and our society. It has become a lucrative job due to a limited supply of trained workers in Data Science and high demand.
Job statistics in Data Science career
If you're here, I'm presuming you've picked or are thinking about choosing a career path. Let me direct your attention to a few more key criteria which might assist you in making your final decision.
650% Job growth since 2015 (Via: Linkedin)

By 2026, 11.5 million additional jobs are expected to be created (source: U.S. Bureau of Labor Statistics)

A data scientist earns an average annual income of $120,931. (source: Glassdoor)

In 2020, there are expected to be 2.7 million available positions in data analysis, data science, and related fields (source: IBM).

By 2020, there will be a 39% increase in employer demand for both data scientists and data engineers (source IBM).

59% of employment will be in finance, information technology (IT), insurance, and professional services. This is divided as follows: 

19% in banking and insurance, 18% in professional services, and 17% in information technology.

Bachelor's degree holders will be able to apply for 61% of data scientist and advanced analytic roles, while 39% will require a master's or Ph.D.

Positions in data science and data analysis are available for 5 days longer than the average for all jobs, indicating that there is less competition in these professional sectors and recruiters must work harder to locate competent individuals.

A possible annual salary of $8,736 more than any other bachelor's degree position (source: IBM).
Pro-Tip: Build up your Data Science career as a licensed Data Scientist
The data presented above indicates the development and need for data science specialists across various business areas, geographical regions, and even experience levels. As more businesses implement data-driven solutions, the need for data scientists will continue to rise.
So, relax, you're on the correct track!
Are you ready to become a Data Scientist?
Data science is the most in-demand career this decade and will continue to be so in the future. With increased awareness of the industry, competition for positions among professionals is at an all-time high. If you follow this approach and do honest self-evaluation, I am confident you will make the best decision for you.
Enroll in Data Science Bootcamp today to begin your Data Science career
Remember that selecting the proper career path is only the beginning of your journey.