The current world relies on data visualization for things to run smoothly. There have been multiple research projects on nonverbal communication and many researchers came to comparable results that 93% of all communication is nonverbal. Whether you are scrolling on social media or watching television, you are consuming data. Data scientists strongly believe that data can create or break your business brand.  
The concept of content marketing strategy requires you to have a unique operating model to attain your business objective. Remember that everybody is busy, and no one has time to read dull content on the internet.
This is where the art of data visualization comes in to help the dreams of many digital marketers come true. Below are some practical data visualization techniques that you can use to supercharge your content strategy!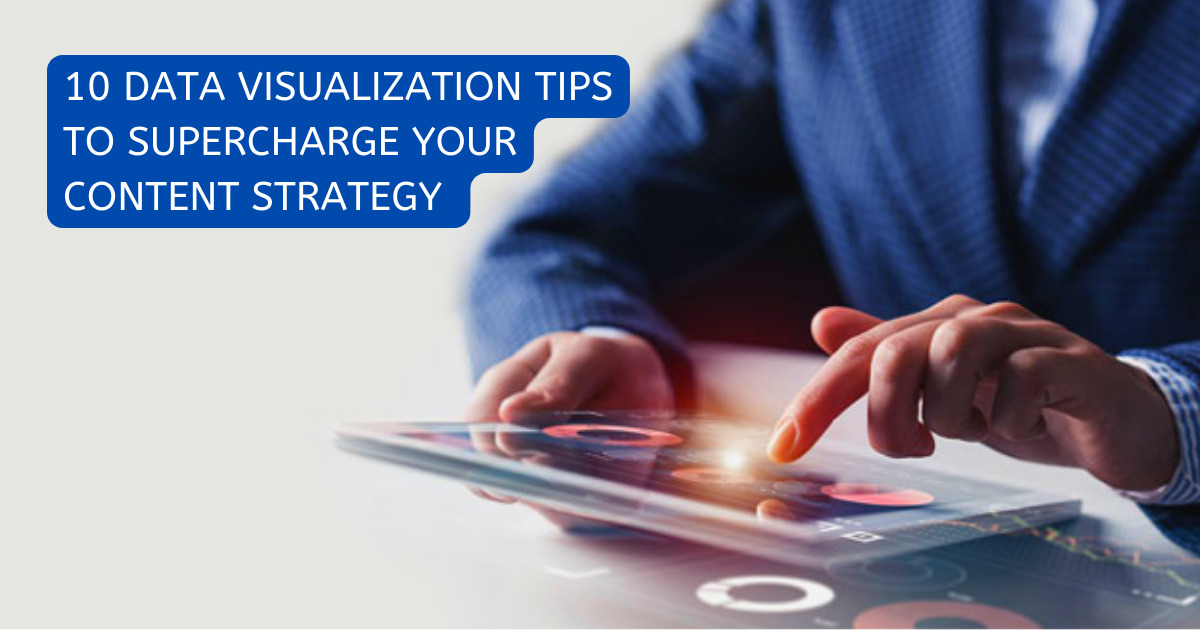 1. Invest in accurate data
Everybody loves to read the information they can rely on and use in decision-making. When you present data to your audience in the form of visualization make sure the data is accurate and mention its source to gain the trust of your audience. You need to ensure that all the information you have is highly accurate and can be utilized in decision-making.  
If your business brand presents inaccurate data, you are likely to lose many potential clients who depend on your Company. Obviously, customers are likely to come and view your visual content, but they won't be happy because your data is inaccurate. Remember that there is no harm in gathering information from a third-party source. You only need to ensure that the information is accurate.
According to the ERP-information data can never be 100% accurate but it can be more or less accurate depending on how close it adheres to reality. The closer that data sticks to reality, the higher its accuracy.  
2.
Use real-time data to be unique
Posting real-time data is an excellent way of attracting a significant number of potential customers. Many people opt for brands that present data on time, depending on the market situation. This strategy proved to be efficient during the black Friday season, whereby companies recorded a significant number of sales within the shortest time.  
In addition, real-time data plays a critical role in building trust between a brand and its customers. When customers realize that you are posting things that are just happening, their level of true skyrockets. 
3. Create a story
Once you have decided about including visual content in your content strategy, you also need to find out an exciting story that the visual will present to the audience. Before you start authoring the story, think about the ins and outs of your content to ensure that you have nailed everything in your head.  
You can check out the types of visual content that have been created by some of the big brands on the internet. Try to mimic how these brands present their stories to the audience.  
4. Promote visualizations perfectly
Promoting imagery content does not mean that you need to spend the whole day working on a single visual. Create simpler and more interactive excel charts (Bar chart, Line chart, Sankey diagram, and Box and Whisker Plot, etc.) to encourage your audience. This is not what promoting means! It means that you need to communicate to your audience directly through different social media platforms.  
Also, you can opt to send direct emails, given the fact that you have their contact details. The ultimate goal of this campaign is to make your visual go viral across the internet and reach as many people as possible. Ensure that you know your target audience to make your efforts yield profit.  
5. Gather and present unique data
Representation of data plays a fundamental role when developing a unique identity for your brand.  You have the power to use visuals to make your brand stand out from your competitors. Collecting and presenting unique data gives you an added advantage in business that makes you unique. 
To achieve this level of big data, you need to conduct in-depth research and dig down across different variables to find unique data. Even though it may sound simple, this is not the case. Also, selecting big data is simple, but the complexity comes with selecting the most appropriate data points.  
6. Know your audience
Getting to know your audience is a fundamental aspect that you should always consider. It gives you detailed insights not about understanding the nature of your content but also about promoting your visualization. To be able to encourage your visualization ideally, you need to understand your audience. 
When designing different visualization types, you should also channel all your eyes to the platform you are targeting. Decide on the media where you are sharing various types of content depending on the nature of the audience available on the respective platforms. 
7. Understand your craft
Conduct in-depth research to understand what works for you and what doesn't work. For instance, one of the benefits of data visualization is that it reduces the time it takes to read through loads of content. If you are mainly writing content for your readers to share across the market audience, a maximum of two hundred and thirty words is enough. 
It is an art and science that requires you to conduct remarkable research to uncover essential information. Once you uncover the necessary information, you will definitely get to know your craft.  
8. Learn from the best
The digital marketing world involves continuous learning to remain at the top of the game. The best way to learn in business is to monitor what the developed brands are doing to succeed. You can learn the content strategy used by international companies such as Netflix to get a test of what it means to promote your brand across its target market.  
 9.
Gather the respective data visualization tool
After conducting your research and settling on a story that reciprocates your brand, you have to gather the Respective tools necessary to generate the story you need. You would acquire creative tools with a successful track record of developing quality output. 
There are multiple data visualization tools on the web that you can choose and use. However, some people recommend starting from scratch, depending on the nature of the output they want. Some famous data visualization tools are Tableau, Microsoft Excel, Power BI, ChartExpo, and Plotly.  
10. Research and testing
Do not forget about the power of research and testing. Acquire different tools to help you conduct research and test different elements to check if they can work and generate the desired results. You should be keen to analyze what can work for your business and what cannot.  
Need for data visualization
The business world is in dire need of representing data to enhance competitive content strategies. A study done by the Wharton School of Business has revealed that appealing visuals of  complex data can shorten a business meeting by 24% since all the essential elements are outlined clearly. However, to grab the attention of your target market, you need to come up with something unique to be successful.