The best data science toolkit to help you succeed. Find leading blogs, podcasts, YouTube channels, project ideas, and numerous other data science resources in one place.
100s of 1000s of people are everyday planning to get started with their data science journey while most of them are actively & continuously looking out for data science resources & sites, to begin with. With tons of resources & sites available, one might wonder where to get the most useful & up-to-date data science material
Data science communities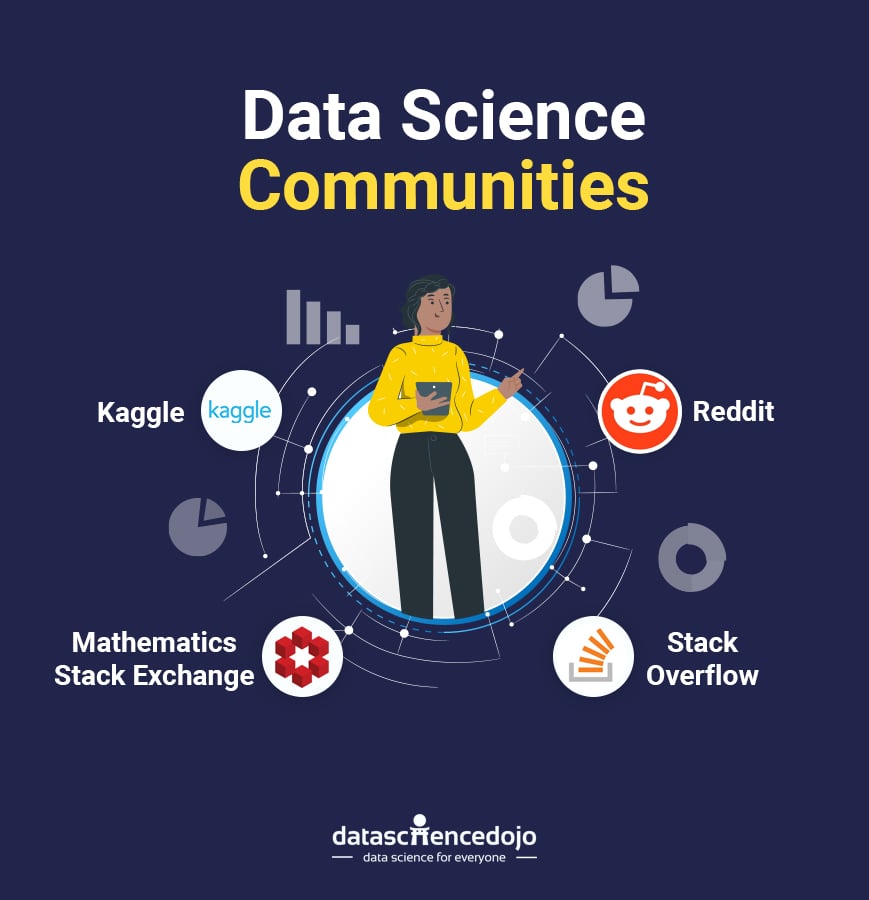 Online forums and communities can be a really interactive way of learning data science. With a number of enthusiasts all over the world, these online spaces can serve as a resource for staying on track and updated, being a valuable contribution to your data science toolkit.
Data science YouTube channels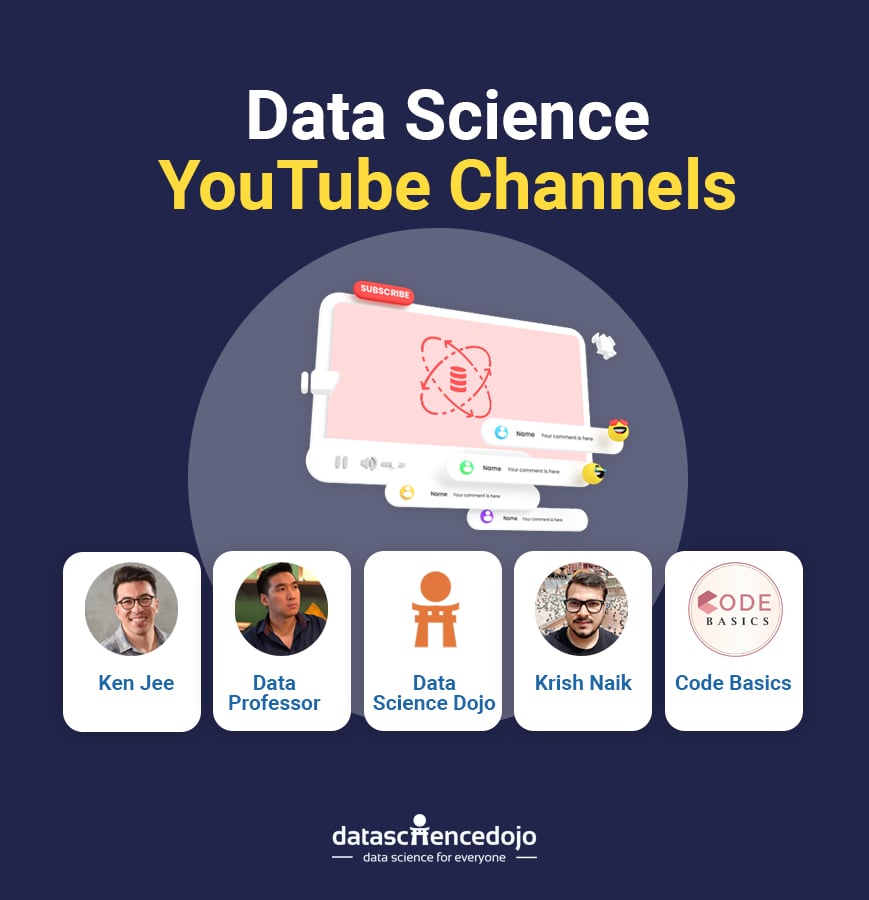 There are a number of YouTube channels sharing the concepts of data science. You, obviously, will not be able to go through all the videos. Here are some of the best data science resources when it comes to YouTube.
Data science podcasts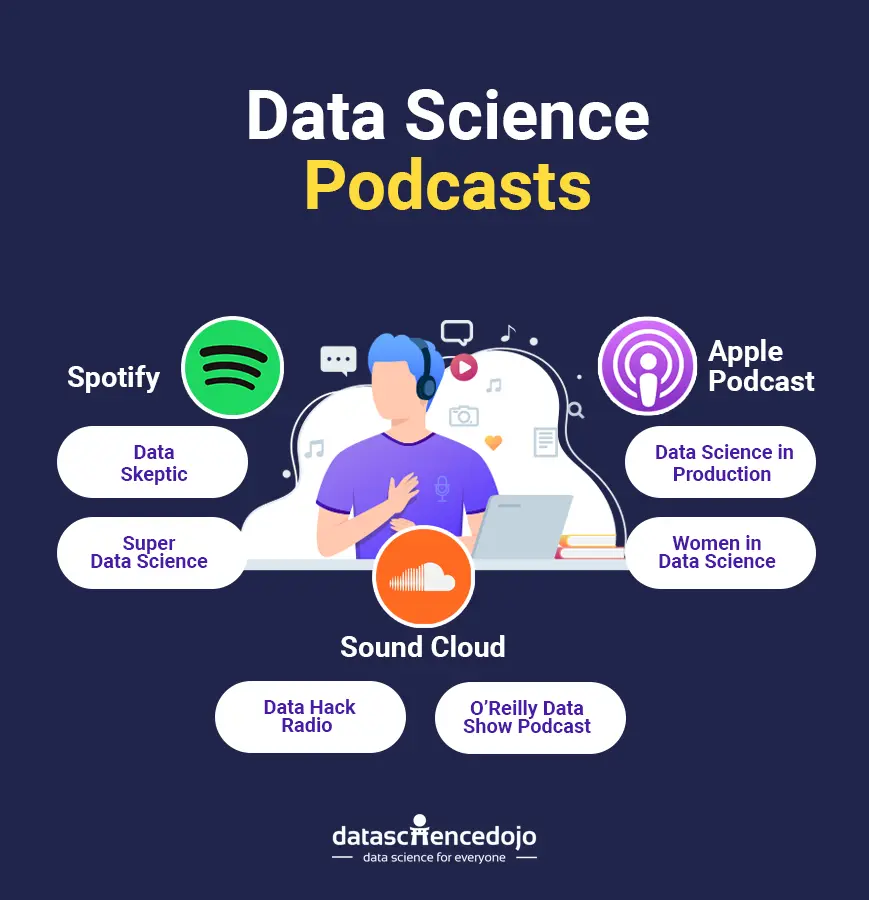 Data science movies to watch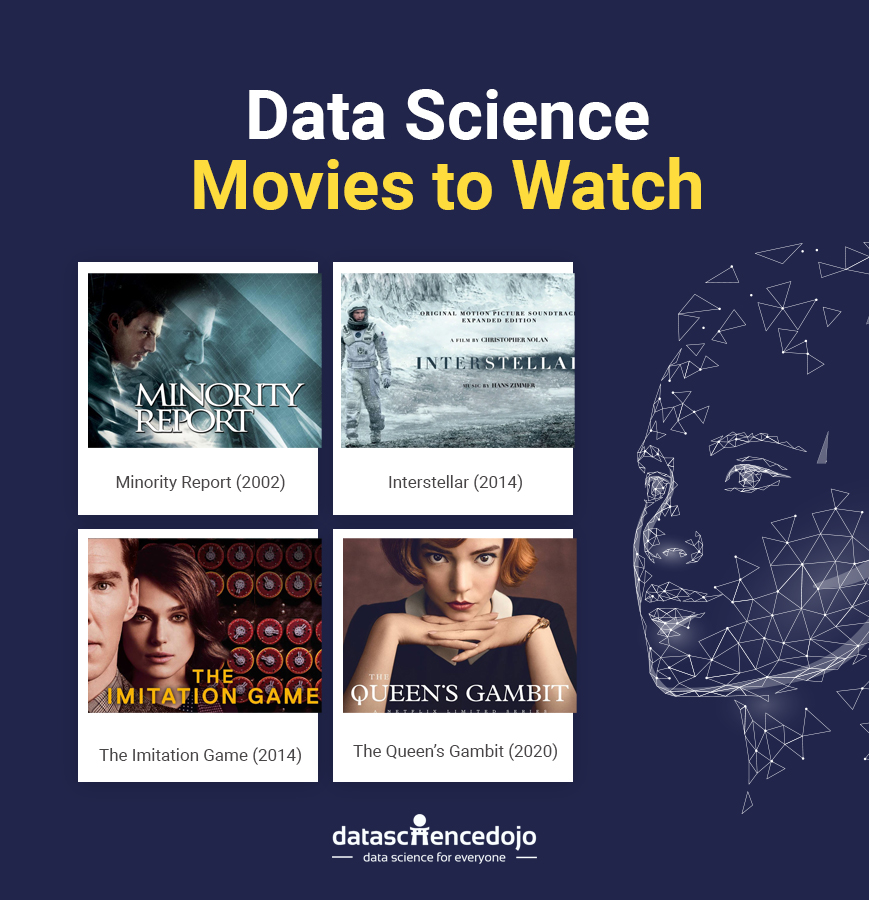 Top data science books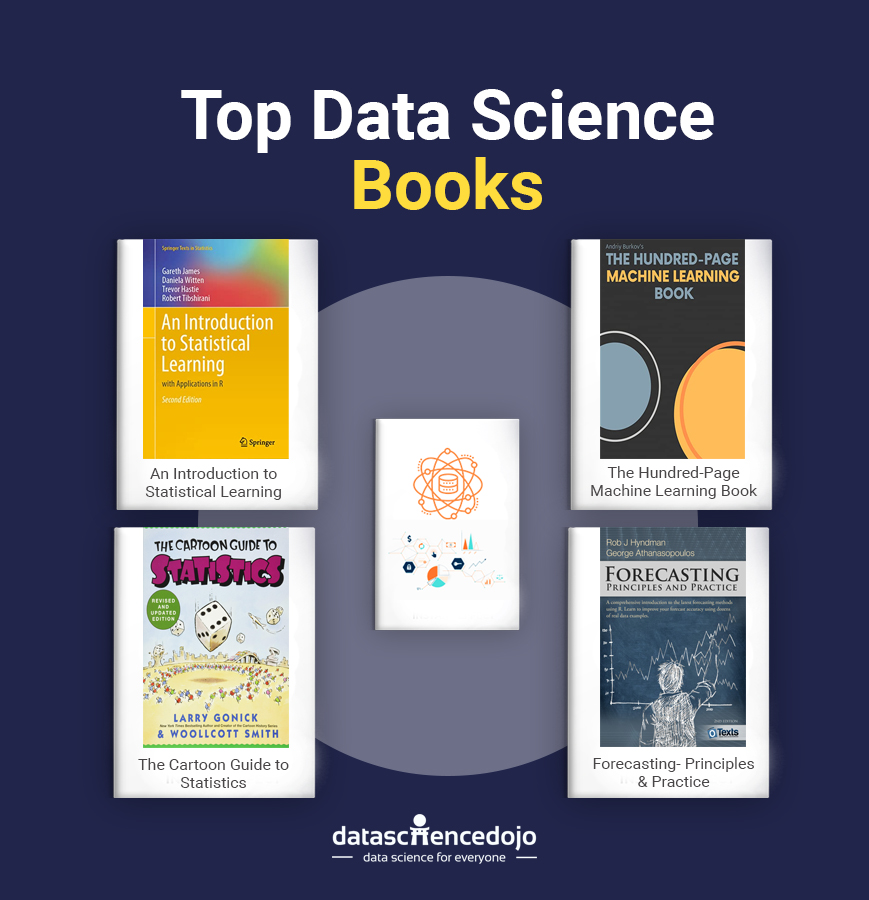 Books are one of the best additions to any individual's data science toolkit. There is an immense amount of literature out there, helping aspiring data scientists clarify some concepts and acquire valuable information.
Data science newsletters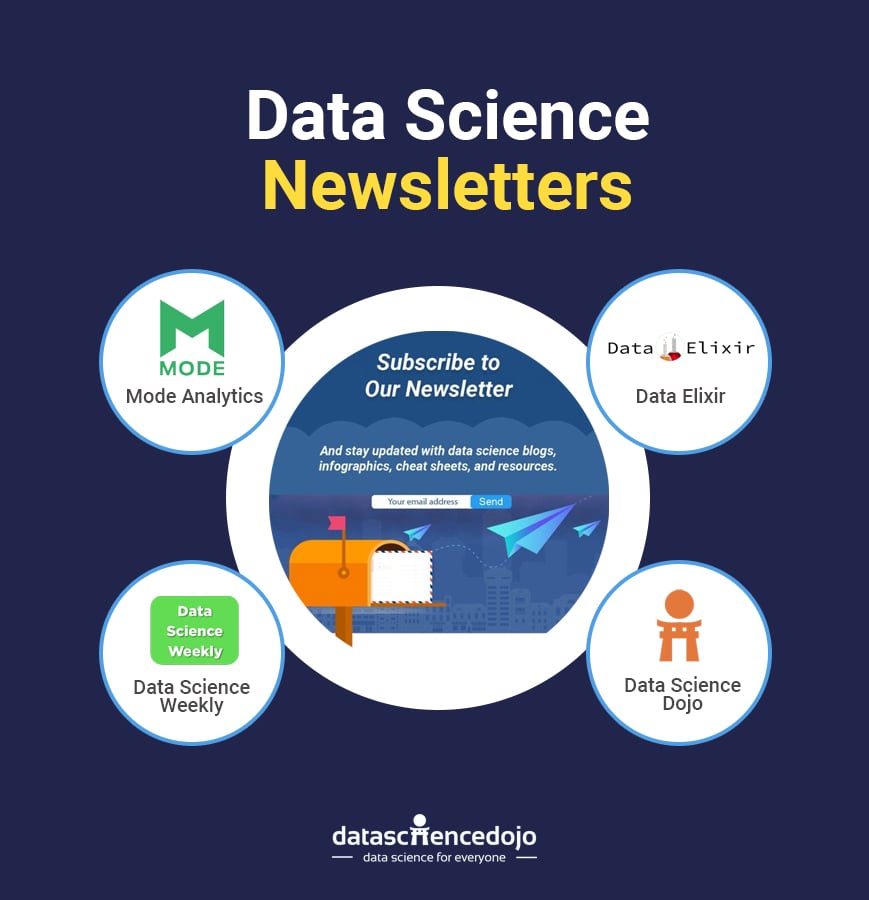 Similar to blogs and podcasts, Newsletters can be a valuable addition to your data science toolkit. You'll get curated articles at regular intervals to stay on top of things.
Data science datasets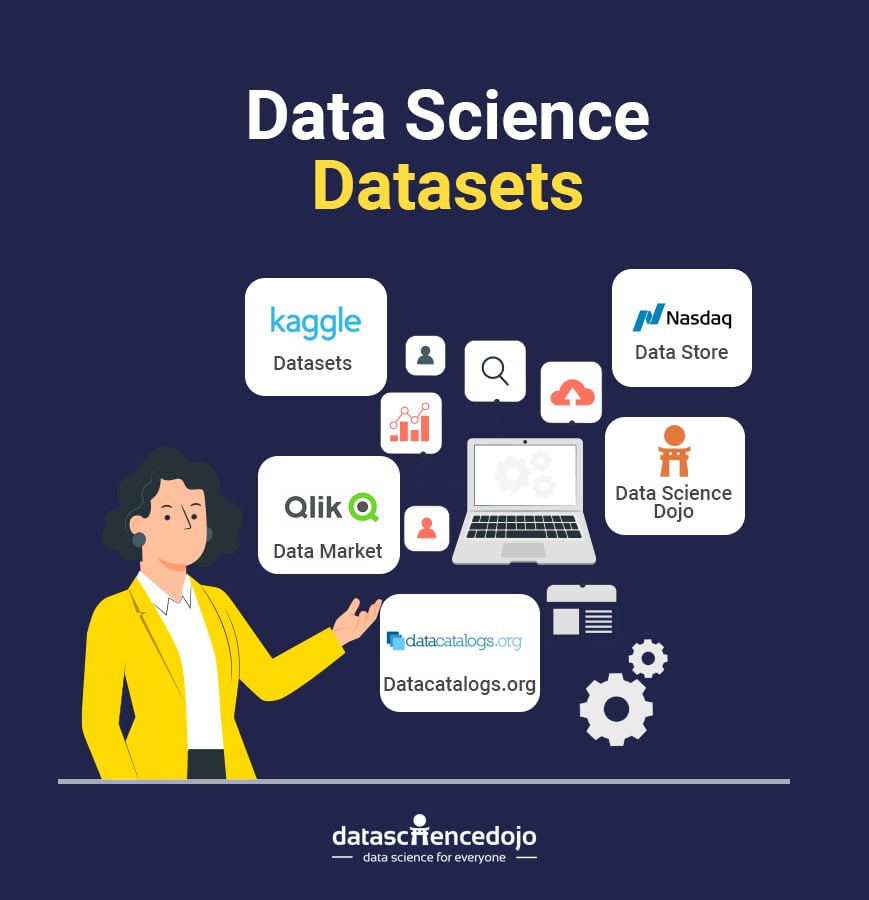 If you want to test and polish your newfound skills, the following valuable datasets can serve as one of the best data science resources.
Top Data Science LinkedIn pages to follow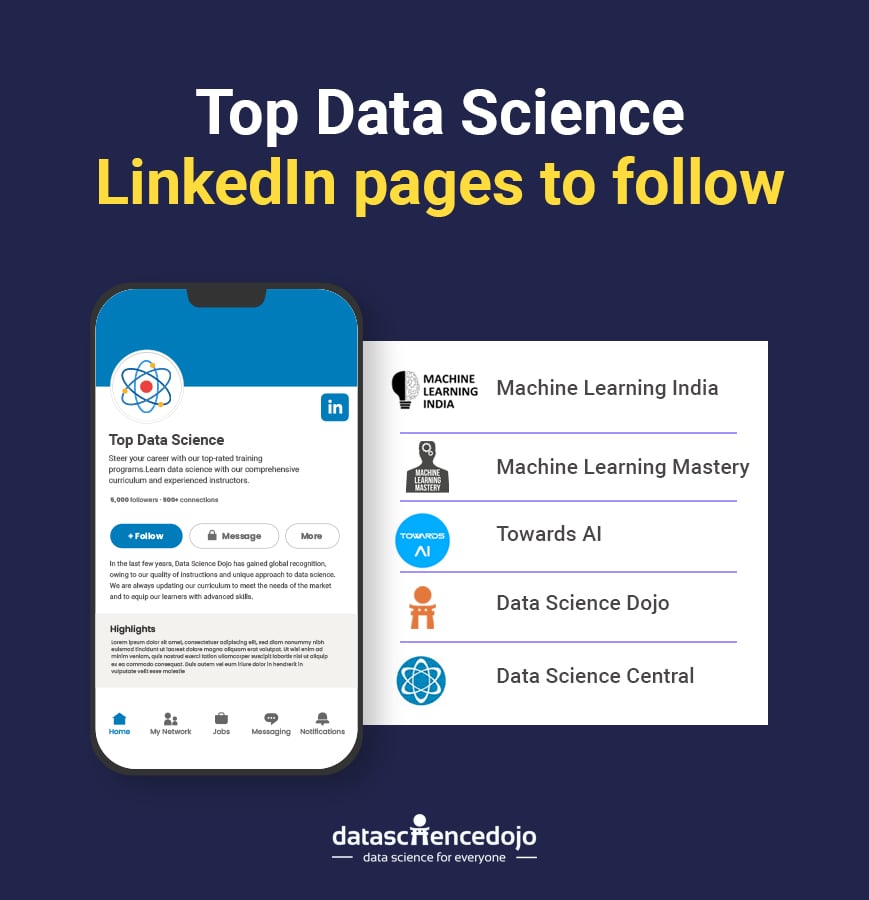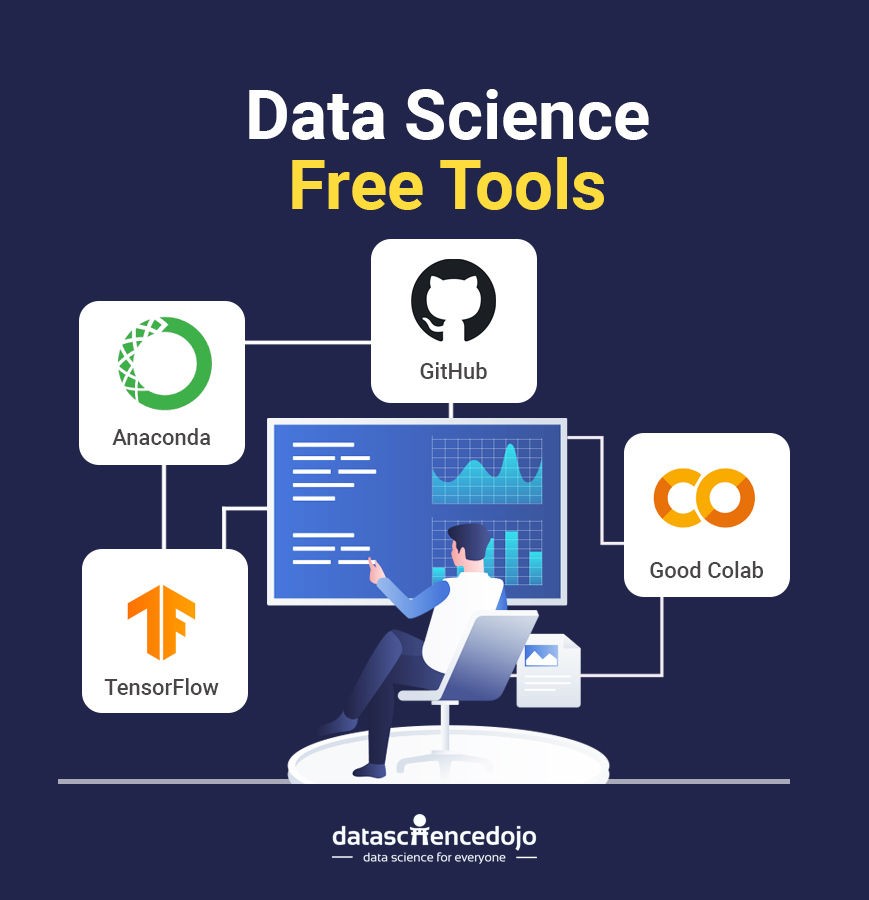 Data science projects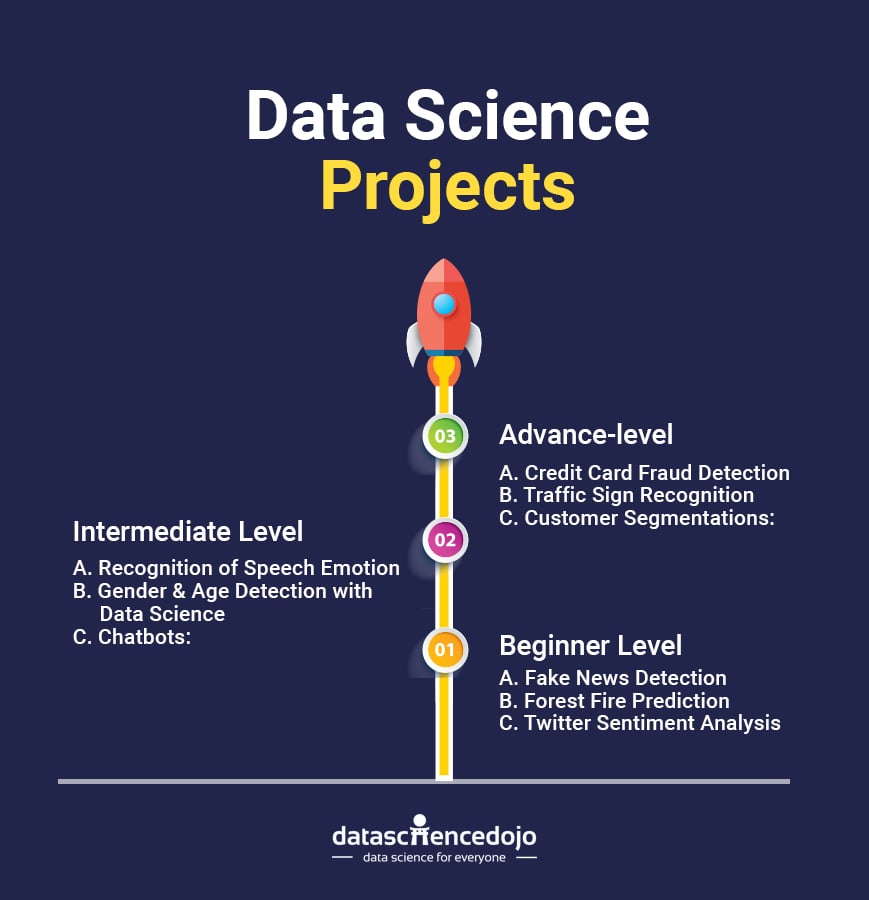 Conclusion