In this blog, we are going to discuss the leading data jobs in demand for the coming year along with their average annual earnings.
With the advent of AI and machine learning, data scientists are becoming increasingly important. They not only analyze the data but also create algorithms that can be used to automate various processes. 
Data jobs are in demand because of the rapid growth of big data and analytics. There are many use cases where AI is assisting the work of a data scientist by automating various tasks. 
AI is being used to automate tasks like predictive modeling, natural language processing, and image recognition, among others. It has also been able to offer insights into customer behavior and purchasing patterns which have helped increase conversion rates for businesses who use it.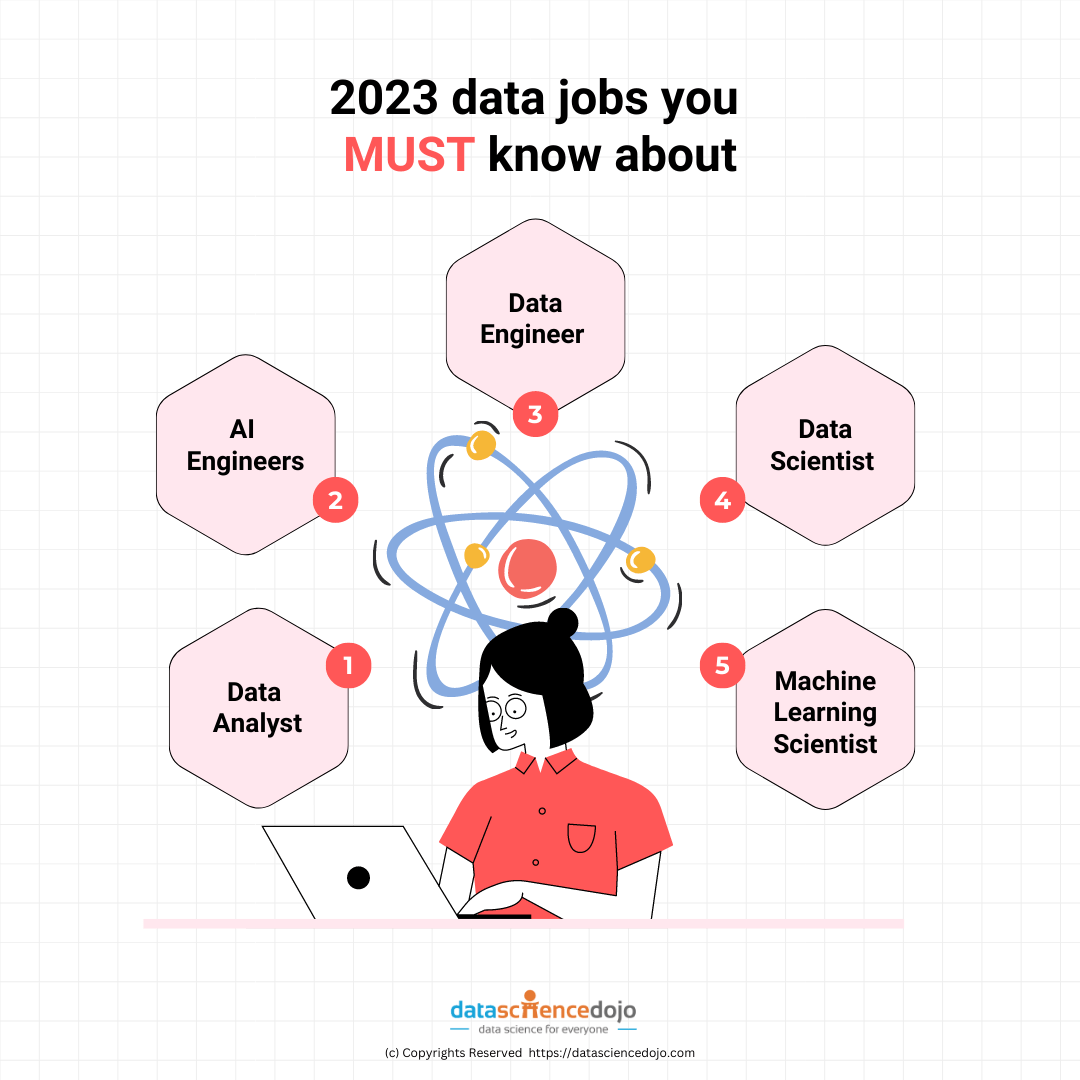 1. Data Scientist:
The data scientist is a professional who has knowledge of statistics and programming, as well as strong data analysis skills. The demand for this position is constantly increasing in the market. 
A data scientist should have a strong background in mathematics and statistics, computer science, and domain expertise in the industry they are working in. A data scientist should also be good at analyzing large amounts of structured and unstructured data which can be used to make predictions about future outcomes. Data scientists are also expected to have excellent communication skills as they will need to present their findings to other members of their team. 
Anecdotal evidence suggests that most of the work in a data science project is spent on data wrangling and feature engineering. 
Descriptive and predictive analytics are only partial aspects of data scientists' work. Some data scientists might work in the realm of deep learning, performing iterative experiments to solve a complex data problem by using customized algorithms. 
Salary: An average annual salary for a data scientist is $124,285. (Source: Glassdoor)  
 Pro tip: Enroll in the data science bootcamp today and learn the skills to become a data scientist
2. Data Engineer:
Data engineers are in charge of designing and implementing data processing, analysis and reporting. They work with a team of experts to solve complex problems. Data engineering is one of the fastest-growing careers in the tech industry as companies strive to take better advantage of their data assets. 
Salary: An average annual salary for a data engineer is $111,122 (Source: Glassdoor) 
3. Machine Learning Scientist:
The field of machine learning is on the rise and becoming increasingly popular among organizations. ML scientist job opportunities and the demand for ML in organizations are increasing. 
An ML scientist typically works as part of a larger data science team and will communicate with data scientists, administrators, data analysts, data engineers, and data architects. Machine learning scientists can work in any industry from healthcare to finance, but the most popular industries are those that rely heavily on big data. 
Machine learning scientists play a crucial role in their organization because they have the technical knowledge to design, implement, and maintain algorithms for machine learning projects. 
In order to become a machine learning scientist, you will need to have extensive knowledge of statistics and computer science principles. 
Salary: An average annual salary for a machine learning engineer is $115,786 (Source: Glassdoor) 
4. AI Engineer:
Artificial Intelligence engineer is one of the most in-demand jobs in the market. It is a high paying job, and one that will continue to grow as businesses use AI to make decisions. 
To mention the tasks of an AI engineer, is mainly responsible to power innovative applications based on AI by using machine learning techniques. Moreover, an AI Engineer should have an understanding of the following:
 
Machine Learning and Artificial Intelligence.

 

Neural Networks.

 

Natural Language Processing.

 

Robotics.

 

Visual Image Recognition.

 

Autonomous Driving.

 
The demand for artificial intelligence engineers can be attributed to the fact that there are not enough people with this skill set available for hire. There are only about 10,000 artificial intelligence engineers in the United States, but more than half of all companies are looking for them. 
Salary: An average annual salary for an AI engineer is $126,639 (Source: Glassdoor)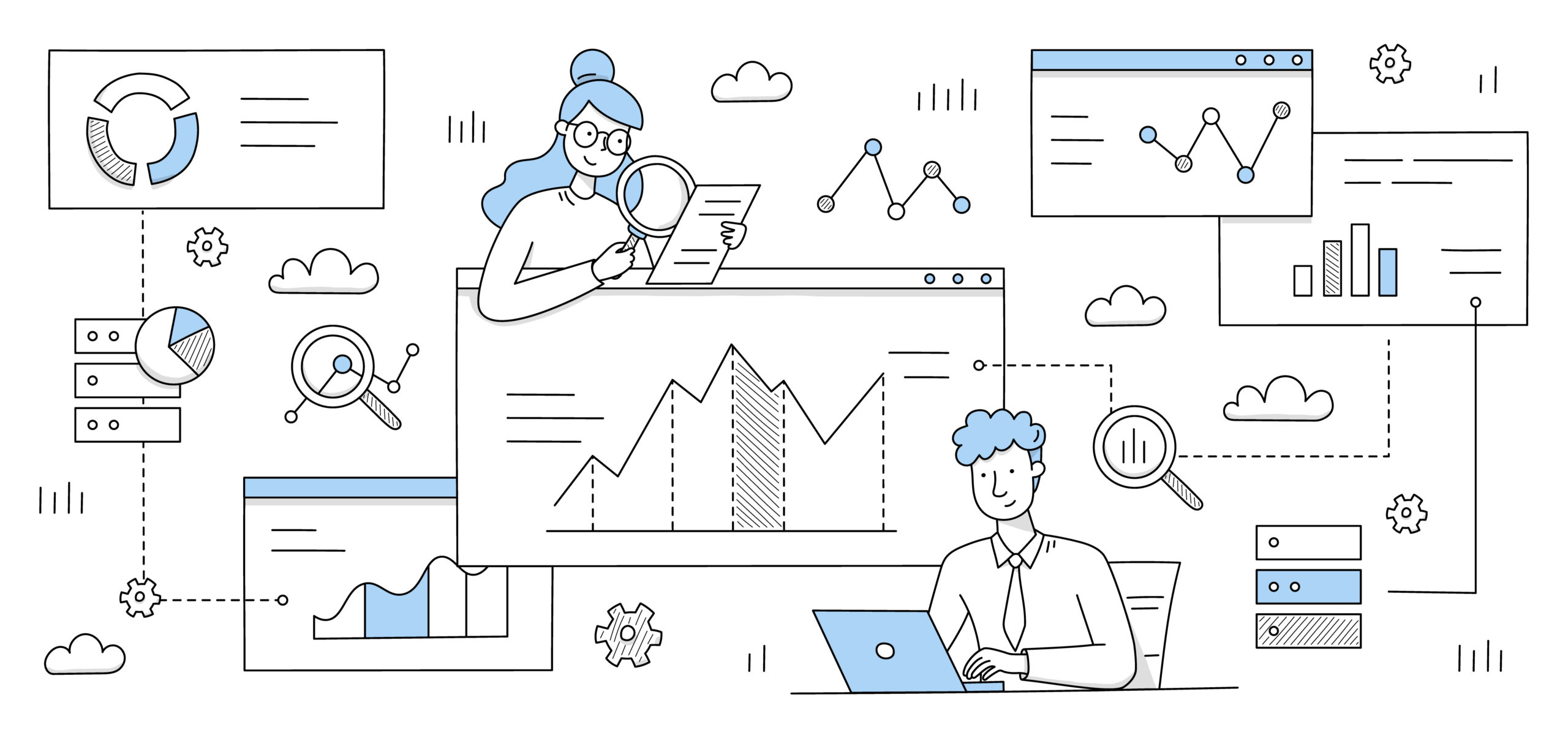 5. Business Analyst:
A business analyst is a person who has a deep understanding of the company's operations. They are often responsible for analyzing and interpreting data in order to provide insights for the organization. 
Business analysts may work with many different departments, including marketing, finance and IT. They may also work on projects that require them to work across different departments. 
Salary: An average annual salary for a business analyst is $81,682 (Source: Glassdoor) 
6. Data Analyst:
Data analysts are in high demand, and the demand for data analysis is increasing in organizations. The data analyst job market is expected to grow at a rate of 18% by 2024. 
The reason for this is that companies need to analyze big amounts of data and turn them into insights to make better decisions. Data analysts are responsible for analyzing the data and turning it into insights that are valuable for the organization. They use their skills in statistics, mathematics, computer science, and other related fields to do this job. 
Salary: An average annual salary for a data analyst is $71,630 (Source: Glassdoor) 
 If you are indecisive choosing your career between data analyst and data scientist, read this blog:
Any data jobs we missed?
Stepping into a career of big data no longer relies on gaining a data science degree. You can build up your data science portfolio by attending data science conferences, data science competitions, and data science courses. 
If you know any in-demand data science jobs we missed mentioning in this blog, let us know in comments.