The T Shaped Data Scientist – How going deep and broad can be your secret to success
Many people believe that you have to either be a specialist or a generalist. An expert or a jack-or-jill of all trades. But those who can do both, who can balance these seemingly contradictory beliefs, consistently outperform. Matt Coatney, a C-level technology executive, and AI practitioner talk about his own journey and missteps, and how a multi-disciplinary approach including deep technical expertise and core skills led him to personal and professional success.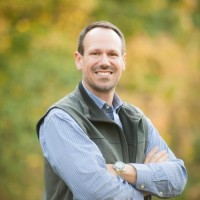 C-Level Technology Executive
Matthew Coatney helps leaders prepare for and thrive in the future of work. He is co-author of the HarperCollins Leadership book The Human Cloud: How Today's Changemakers Use Artificial Intelligence and the Freelance Economy to Transform Work. He is a frequent speaker and contributor on business strategy and technology, including media pieces, published works, a TED talk, and numerous keynotes and other talks. His leadership and technology experience spans over two decades. He has served as CIO and CTO for large global corporations, launched over a dozen AI products, founded multiple companies, and led and advised early-stage and high-growth companies.
We are looking for passionate people willing to cultivate and inspire the next generation of leaders in tech, business, and data science. If you are one of them get in touch with us!