How To Make AI & BI Work Together Like A Dream Team
Too often, AI and BI are seen as rival teams within an organization – even though they share the same problem: trying to get business value from data. In this webinar, you'll learn how to combine the best of both worlds. Whether you are an (aspiring) Data Scientist / Analyst looking to increase your impact in Business Intelligence, or a BI professional trying to improve your reporting using Data Science techniques, join us for this practical, hands-on webinar. By the end of this session, you will:
Learn how to use value mapping to find good AI use cases.
Learn how to assess the feasibility of AI projects.
Learn about the most common AI use cases in BI.
Do a live use case: Turning PDF documents into structured data with computer vision.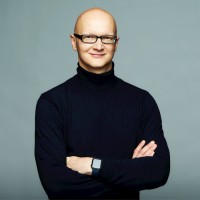 Senior Data Scientist • O'Reilly Author
Tobias Zwingmann is a data scientist with more than 15 years of experience in a corporate setting, where he has been responsible for building out data science use cases and creating a company-wide data strategy. He is a cofounder of RAPYD.AI and is on a mission to help companies accelerate the adoption of machine learning and AI solutions while delivering meaningful business impact and reducing the risk of project failure.
We are looking for passionate people willing to cultivate and inspire the next generation of leaders in tech, business, and data science. If you are one of them get in touch with us!