First Principles in Building a Real-Time AI Platform
As the business demand for real-time AI/ML driven applications and use cases are gaining momentum including fraud detection, real-time product recommendations, predictive maintenance, dynamic pricing, chatbots, and more. But operationalizing AI/ML is challenging; from preparing the data for feature engineering to training models, and then deploying and monitoring them.
These challenges have created a new data-layer and data-transformation challenge for organizations and AI/ML professionals, including handling the proliferation and complexity of real-time feature engineering, continuous training, model serving, and monitoring.
We'll take a first-principles approach in defining a Real-Time AI Platform drawing from various examples across the industry, and looking at emerging architectures of some early pioneers.
What you'll learn
The importance of real-time and first principles in AI
Few examples of operationalizing ML
Understanding ML Lifecycle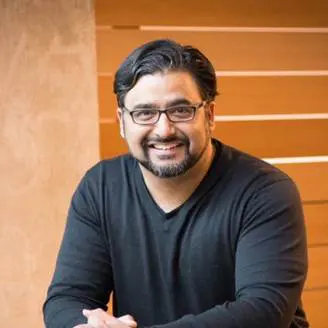 Chief Business Development Officer at Redis Labs
Taimur is leading corporate strategy and emerging businesses with a specific focus on AI/ML. at Redis Before Redis Labs, Taimur was General Manager and Head of Customer Success at Microsoft, where he helped build one of the largest cloud focused customer success organizations in the industry. Prior to Microsoft, he was responsible global business and market development at Amazon Web Services (AWS) for ~10 years. He helped some of the most innovative companies adopt cloud including Airbnb, CapitalOne, GE, Dropbox, Netflix, Nordstrom, Samsung, and others. Taimur holds a bachelor's in computer science from the University of Texas at Austin, and currently lives in Bellevue, WA with his wife and three boys, spending his time cross training, hiking, biking, and reading books on business strategy.
We are looking for passionate people willing to cultivate and inspire the next generation of leaders in tech, business, and data science. If you are one of them get in touch with us!
The webinar slides can be downloaded from here
Referenced Links: