Crash Course on Designing a Dashboard in Tableau
Dashboards help us find key insights and allow us to take actions based on our data. To make the most of our insights, we need to know how to present them. One of the most popular tools today is Tableau.
Tableau is an industry-leading data visualization software used for analysis and business intelligence. In this event, we will cover how to design a dashboard and more in Tableau. This crash course is intended for beginners. By the end of the session, you will know:
What is Tableau?
How to design a basic dashboard in tableau.
How to include a bar chart in your dashboard.
How to create a map in tableau.
How to format your dashboard to respect good design practice.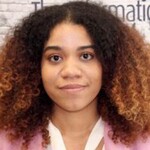 Data Analyst Specialist at PwC | Tableau & Alteryx Consultant at The Information Lab
Irene Diomi is a data analyst and Tableau ambassador based in London. She has a passion for storytelling and uses her creative and data skills to tell stories through insights. Her data analysis journey started when she took a web development course. Since then she has never stopped learning about data and sharing her enthusiasm with the community
We are looking for passionate people willing to cultivate and inspire the next generation of leaders in tech, business, and data science. If you are one of them get in touch with us!