Introduction to Python for Data Science
Learn to use Python effectively for data analysis, analytics, machine learning and data engineering
Live instructor-led training 9am – 12pm PST
Select a start date that fits your schedule.
Trusted by Leading Companies
Hands-On Python for Data Science and Data Engineering
Python fundamentals, data wrangling, exploration, visualization, machine learning, data pipelines, REST APIs and more. The most comprehensive short-duration Python curriculum for data scientists, data engineers, analysts and researchers.
Designed for Both Practitioners and Beginners
Before you arrive for the in-person learning experience, our carefully designed self-paced learning modules will help you get up to speed with Python fundamentals.
Beginner in Python or a little rusty with syntax? No problem! Our pre-training learning modules will get you ramped up before the live training.
COMPLETE LEARNING ECOSYSTEM
Instructor-Led Training, Office Hours, Mentoring, and More
Python Fundamentals
NumPy and Pandas
Data Wrangling
Data Exploration and Visualization
REST APIs and Data Pipelines
Machine Learning with scikit-learn
Mentored Project
Python Fundamentals
Python Fundamentals
Whether you are a beginner or just a bit rusty on your Python fundamentals, our carefully design pre-training tutorials will get you ready for live learning. These tutorials will give you a quick review on the fundamentals of Python and Jupyter notebooks. Topics in this module include:
Variables, expressions, comments, and constants
Conditional execution
Functions and libraries
Loops and iteration
Delivery format: Self-paced learning through online tutorials and provided Jupyter notebooks
NumPy and Pandas
Data Wrangling
Data Exploration and Visualization
REST APIs and Data Pipelines
Machine Learning with scikit-learn
Mentored Project
Earn a Verified Certificate of Completion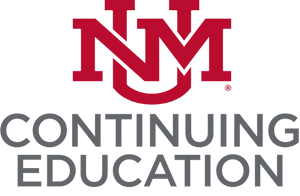 Earn a data science certificate in association with the University of New Mexico Continuing Education, verifying your skills. Step into the market with a proven and trusted skillset.
Recommended by Practitioners
Testimonial
At the end of the fifth day I think all of us are at the same place, so that's the beauty of this program. You could come from any background because we are covering some diverse topics here, and making sure it's a level playing field and again, going back to to the motto of, hey, this is for everyone. Kapil Pandey, Analytics Manager at Samsung
Our instructors are dedicated to helping you steer your career. With years of experience in the field, our instructors are professional data scientists and practitioners. They bring real-world stories and anecdotes to the class, adding immense value to your learning.
Learning Plans and Schedule
February 2024
Only 1 seat remaining at this price.
A plan of your choice
Select the plan that best meets your financial needs.
Flexible Payment
Choose the repayment duration based on your future plans.
Deferred Payment
Start paying only after you've completed the training program.
Looking for financing options and student loans?
Explore the student-friendly plans and start learning data science without having to worry about the cost.
Feel free to ask questions or share your comments with us. We'll get back to you soon.
You can also reach out to us by phone or email.