Data Science Dojo has been endorsed by the Singapore program, CITREP. Learn more about the program and its value in the market. 
Learning data science has now become easier and more accessible to Singaporeans.
CITREP initiative
Data Science Dojo (DSD) is now part of the SkillsFuture program in Singapore! The top-rated data science course was recently endorsed by CITREP+ (also known as just CITREP), part of the TechSkills Accelerator (TeSA) initiative. While citizens and permanent residents (PR) of Singapore may be fully aware of what SkillsFuture, CITREP+, and TeSA initiatives are, any non-Singaporean might be wondering what this means. Here's a quick explanation.



The government in Singapore has made it it's mission to provide upskilling opportunities to their citizens and PRs. SkillsFuture and CITREP are a national movement provided to Singaporeans to develop their technical skills. Any citizen or PR of Singapore may participate in the skill-up program, regardless of their current lifestyle. The emphasis of CITREP+ is to help the information and communication technologies (ICT) workforce keep up with training and technical skillsets that are continuously shifting in order to remain relevant and productive. CITREP realigned itself in 2016 to also include entry-level professionals the opportunity to build these technical skills.
"Skills mastery is more than having the right paper qualifications and being good at what you do currently; it is a mindset of continually striving towards greater excellence through knowledge, application and experience." – SkillsFuture
Data Science Dojo will continue to offer their bootcamp in Singapore as they have in the past, open to all attendees. This program provides a new package option for Singaporeans who wish to apply for CITREP+ funding, potentially reducing financial barriers target="_blank" to their data science training.
"It really opens the door for us to bring data science to everyone," Raja Iqbal, CEO and Chief Data Scientist at Data Science Dojo, replied. "We're excited to build a relationship with Singaporeans and help advance their careers."
What does this mean?
As per IMDA's website, this program is for eligible Singaporeans, PRs, and companies looking to upskill and improve their ICT skillset.
For Singapore citizens and permanent residents, you'll be able to attend data science trainings while possibly obtaining support. Companies may also receive assistance. Take a look at the Eligibility Criteria Chart to see if you qualify.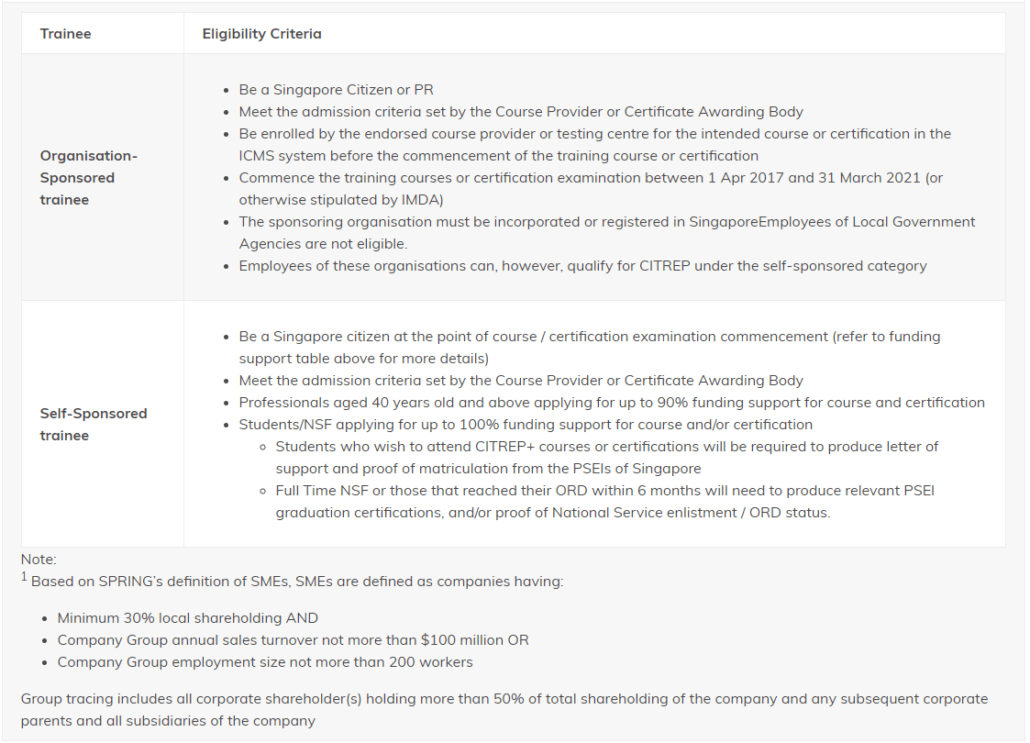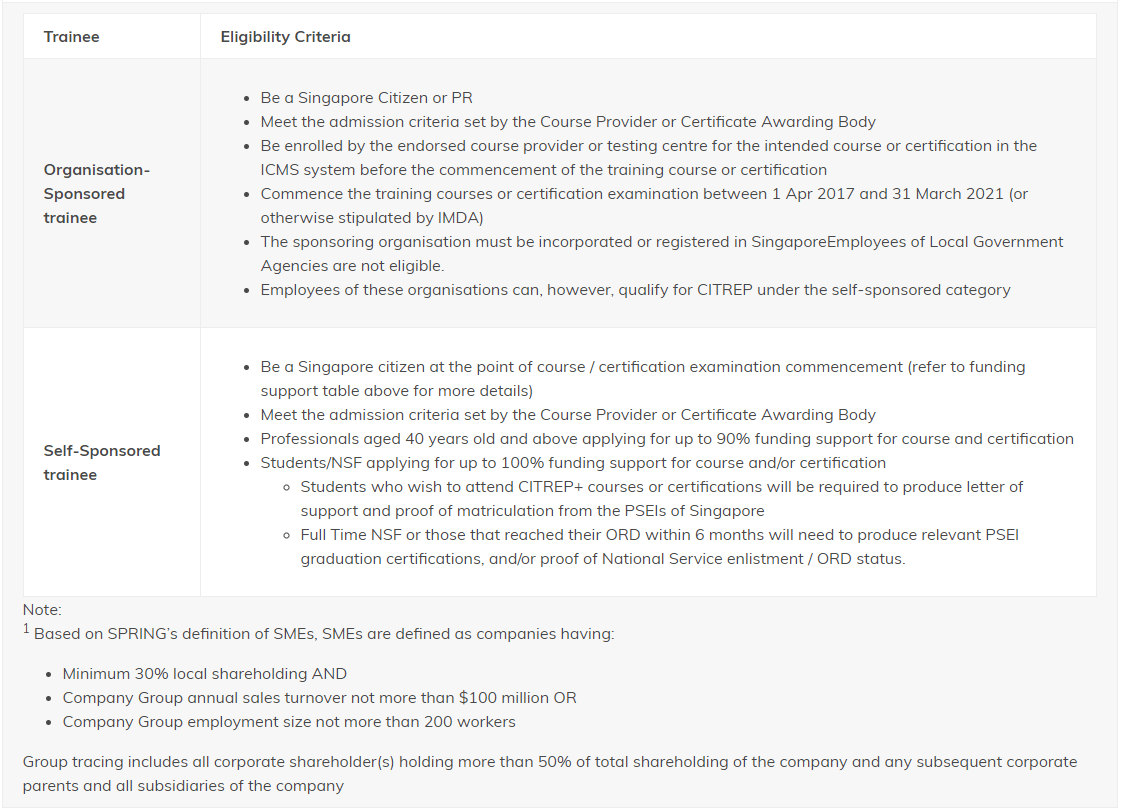 Please note: Data Science Dojo does not know how much funding you will receive after completing the bootcamp. Funding depends on multiple factors shown in the chart above, and is ultimately decided by IMDA and the Singaporean Government.
What this means for Data Science Dojo
Its intensive, in-person, data science bootcamp will be offered in Singapore more frequently than in the past. The education company will be more accessible to Singapore citizens and PRs as the CITREP+ program offers visibility to those looking to upskill their talent(s).
About the Bootcamp
Data Science Dojo's training is 5 days, in-person, and top-rated by CourseReport and Switchup. During the course, you will learn everything from predictive analytics and ensemble methods to recommender systems and the fundamentals of big data engineering.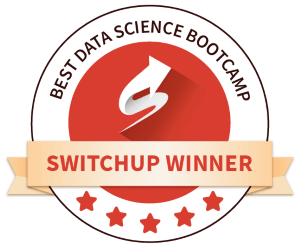 The instructors have trained more than 4,000 individuals from nearly 1,000 different companies. The attendees come from diverse backgrounds, including software development, management consulting, medicine, education, project management, public service, target="_blank" finance, non-profit, mining, oil and gas, and more.
Although there is no promise you will acquire a job after the training, but you get the opportunity to network and connect with alumni in the LinkedIn Alumni Group and with your bootcamp cohort at the Networking Dinner.
If you're a citizen or permanent resident of Singapore and would like to learn more about SkillsFuture and CITREP+, check out their website at https://www.imda.gov.sg/imtalent/programmes/citrep-plus.
Helpful links: